What you need to know about New Zealand's move to Alert Level 4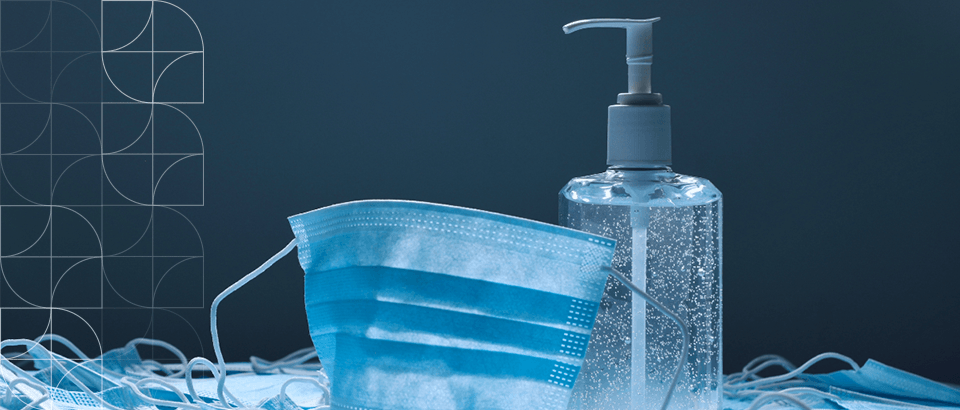 What you need to know about New Zealand's move to Alert Level 4
Wednesday 18 August, 2021
Due to a community case of COVID-19, New Zealand moved from Alert Level 1 to Alert Level 4 at 11.59pm on 17 August 2021. There are now 10 confirmed cases, all the highly contagious Delta variant, and locations of interest date back 2 weeks. Initially, the lockdown was for at least 7 days for Auckland and the Coromandel, and at least 3 days for the rest of New Zealand, but the latest information means that we need to be prepared for a longer lockdown. Since New Zealand's last Alert Level 4 was over a year ago, what do you need to know about Level 4?
Purpose of Alert Level 4
The purpose of Level 4 is to reduce contact between people to essential contact only. Gatherings of people are not permitted, inside or outside, and people should remain in their household bubbles. Exercise is limited to the local area only, and people should maintain physical distances when passing others.
Only essential workers can continue to go to their place of work, and only if they cannot work from home. Non-essential workers can only continue working if they can work from home. So, many people will be back to working at their kitchen table, while others will have to stay at home, unable to work. All schools, pre-schools and daycares are closed, including for children of essential workers, so most parents are gearing up for another bout of supervising remote schooling.
Essential businesses
Essential businesses are allowed to remain open, but both customers and employees must wear masks at all times. This is new for New Zealand as, unlike many other countries, mask wearing indoors has not previously been compulsory. Customers and employees must also use contact tracing, sanitize hands, and maintain at least 2 metres of physical distance. The following types of essential business are allowed customers on their premises:
Supermarket, petrol stations, dairy or food bank
Liquor store (in areas with a licensing trust)
Self-service laundry
Hardware store (for trade customers only and only to keep essential services functioning)
Health services and pharmacies
Accommodation service
Court or tribunal
Social and community-based service to maintain critical wellbeing or crisis support
Emergency service
Parliamentary services
Passenger transport by road, rail, air or sea
School hostel.
Other essential businesses- contactless only
Other businesses, such as those providing essential non-food consumer products, and specialised food stores, such as butchers and fishmongers, can continue to operate if they provide contactless orders and can ensure that workers maintain appropriate COVID safety standards, including:
Using QR Codes for contact tracing and ensuring that workers sign in and out.
Ensuring that workers remain at least 1 metre apart, and 2 metres from any other person, so far as is reasonably practical.
Mitigating risks as much as possible, through regular sanitizing of surfaces, or putting up physical barriers.
Not allowing customers or clients in the workplace.
Employers should also consider staggering start, finish, and break times to try and avoid as much contact between employees as possible, facilitating regular handwashing, regularly cleaning and disinfecting workplaces, and providing masks or other PPE and encouraging employees to use it in the workplace. Employers should not let employees come into the workplace if they have been required to isolate
What do employers need to know?
All employers must continue to meet their Health and Safety and employment obligations. For those businesses whose employees can work from home, hopefully the transition back to remote working has gone reasonably smoothly. They should ensure that employees have a safe working environment in their home.
If employees cannot work from home, employers are generally still required to pay them for their normal hours of work, provided that the employee is ready, willing, and able to work. The Wage Subsidy Scheme allows employers to apply for support if they expect a 40% loss of revenue as a result of the Alert Level change. Businesses are eligible for $600 per week for full-time employees, and $359 per week for part-time employee. However, businesses cannot reduce workers' pay to the level of the subsidy without agreement from employees. In fact, businesses cannot make any changes to employment conditions with consulting their employees first. They also must give 14 days' notice before they can require employees to take annual leave provided employees have an entitlement to annual holidays. Employers cannot require employees to take annual leave in advance of their entitlement without agreement.
---
If you have questions or concerns about how Alert Level 4 will affect your business, our experts can help.