The management of water resources in New Zealand is a contentious topic with ethical and sustainability considerations and ongoing reform balanced against strong commercial overlays.
Tompkins Wake regularly advises clients in relation to the management of freshwater and associated freshwater policy issues, including parties involved in significant plan changes. We assist clients with the planning and development of strategies to manage present and future water allocation challenges.
We advise clients on the resource consenting process across agricultural, commercial, and public sectors.
Our specialist team work with Local Government clients as well as commercial and agricultural users, and private clients on freshwater, wastewater and stormwater management and the associated issues that water use, and allocation create.
In the private sector, we work to help our clients navigate the complexities of policy and regulation to achieve their commercial outcomes. Our experience in the local government sector enables us to establish and position commercial interests with key decision-makers.
Drawing on multi-disciplinary expertise from across the firm ensures we provide clients specialist advice on resource management, construction and infrastructure, banking and finance, and regulatory. We also have extensive experience working with clients in the mining sector, providing advice on resource consents, operational management, contamination issues, site closures and divestment options.
Areas of expertise:
Coastal and Oceans Policy

Environmental Due Diligence

Environmental Impact Management

Freshwater Management

Coastal Development

Wastewater Treatment and Discharge

Water
Water & Wastewater team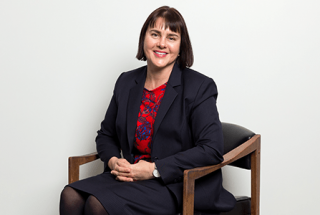 Theresa Le Bas
Partner