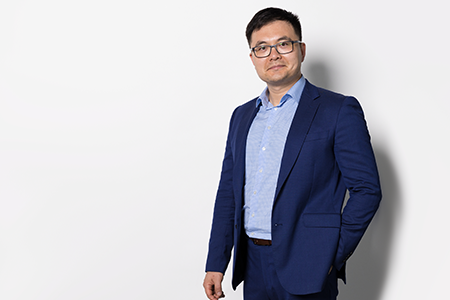 Qualifications : BA, LLB, University of Auckland.
A litigation specialist with an unwavering focus on people and the law, Chen has an excellent eye for the big picture, drawing on a wide body of knowledge to disentangle complex issues into clear and logical advice.
Chen specialises in commercial and civil and regularly appears in the District and High Courts. Chen's expertise includes contracts, trusts and estates, companies, property and construction, insurance. He delivers thoughtful, balanced and solution-driven advice and his ability to see the "big picture" enables him to give strategic and tactical recommendations to our clients as a trusted advisor.
Areas of expertise
Alternative Dispute Resolution

Civil Litigation

Commercial and Property Disputes

Contract Disputes

Insolvency

Insurance Disputes

Shareholder Disputes
Other Credentials
Recommended Lawyer, Dispute Resolution, The Legal 500 Asia Pacific 2023
Professional history
Tompkins Wake, 2021 - present
Glaister Ennor, 2014 - 2021
Robertsons, Barristers and Solicitors, 2011 - 2014
Russell McVeagh, 2009 - 2010
With over 12 years of experience, Chen's experience includes:
Representing companies, directors, and shareholders in disputes about the operation of companies, including prejudiced shareholders claims under section 174 of the Companies Act 1993, derivative actions under section 165 of the Companies Act 1993, and claims for breach of directors' duties.
Acting for purchasers, vendors, investors, and lenders in property disputes, including obtaining specific performance or damages for purchasers of land, obtaining damages for vendors against defaulting purchasers of land, resolving disputes between large property development companies (such a dispute over the parties' respective obligations under a deed of novation), and obtaining orders lapsing caveats and orders sustaining caveats.
Representing parties to contractual, partnership, and joint venture disputes, including obtaining judgment for breach of contract, breach of partnership agreements, breach of fiduciary duty, and tracing claims in relation to funds obtained in breach of fiduciary duties under a joint venture.
Representing creditors and insolvency practitioners in relation to businesses in financial difficulty, including obtaining judgment under loan and security agreements, issuing statutory demands, obtaining orders to put companies into liquidation, obtaining adjudications of bankruptcy, advising on priorities between claimants, and advising on liquidators' powers and duties.
Acting for and against professionals and business service providers in relation to claims for breach of contract, negligence, and breach of the Fair Trading Act 1986.
Applying for and obtaining emergency and urgent relief, including successfully obtaining interim injunctions, freezing orders, and ancillary orders.
Representing various parties in trust and estate litigation, including applications to remove and appoint trustees, claims for breach of trustee duties, applications to set aside wills (on the basis of testamentary capacity and/or undue influence), claims under the Family Protection Act 1955, and claims under the Law Reform (Testamentary Promises) Act 1949.
Acting for various parties to family law disputes, including applications for division of relationship property, claims for economic disparity, claims for spousal maintenance, applications setting aside dispositions made to family trusts, applications to resolve guardianship disputes, and resolving parenting disputes.