Environment & Resource Management

Tompkins Wake provides expertise in environmental and resource management law helping our clients navigate the Resource Management Act and associated legislation governing the allocation and management of New Zealand's finite resources and environment under ever-increasing public awareness.
Our experience and reputation have been built by assembling a team of specialists who understand the diverse nature of both public and private sector needs in environmental and resource management law. 
We have developed a deep understanding of our clients' businesses, practices and strategies and we integrate with all levels of their organisations, providing legal advice and assistance across the entire spectrum of their operations. Our expertise provides immediate, real-time assistance for all levels of client decision making. Our relationships with our clients enable us to anticipate issues before they arise, and guide our clients through statutory and regulatory frameworks so as to avoid problems, rather than simply assist in their resolution.
We excel in providing authoritative and strategic advice to our clients to meet their objectives.
Resource Consents - Our team represents clients throughout the resource consent application process, from lodgement of an application through to appeals to the Environment Court in relation to a range of activities.  Our relationships and in-depth knowledge of the process means that we are able to provide timely and strategic advice from the outset.  Recent examples include the renewal of resource consents for processing facilities, including air and water discharges; renewal of resource consents for water takes for dairy farms; applications for resource consent for discharges to land; and requests for certificates of compliance.
Plan Changes - Part of a strategic approach to environmental management is participation in plan change processes.  We represent clients throughout the submission and appeal processes in relation to both district and regional plans, including hearings in the Environment Court/Board of Inquiry.
Due Diligence - As part of an overall strategic approach to environmental management, our team regularly undertakes due diligence processes for clients in addition to maintaining a watching brief of developments in resource management which may impact on a client's business. 
Our Environmental and Resource Management team works alongside specialists from across Tompkins Wake to ensure our clients have access to the expertise they need in their day to day operations through to their most complex decision making and major projects. 
Recognition of our Environment & Resource Management expertise:
"The knowledge and response times are excellent, the advice is sound and pragmatic, and the team is well resourced with experts."
The Legal 500, Asia Pacific, Projects and Resource Management (including Environment) - Tier 3
Recent examples of our work:
Local Government clients
Auckland Council/Environment Court

Appointed legal process assistant to provide help to potential appellants in relation to Section 156 appeals on the Auckland Unitary Plan.

Hamilton City Council

District Plan review
Plan change to partly operative district plan
Southern Links designation and resource consents

Ōtorohanga District Council

District Plan review
Department of Corrections proposed expansion of Waikeria Prison
Resource consent applications and Notice of Requirement for proposed gas-fired power station
Resource consent application for proposed dairy factory

Rotorua Lakes Council

District Plan review
Submissions on regional plan changes
Submission on private plan changes
District Plan review

Waikato District Council

Plan changes to operative District Plan
Resource consent applications for MSW landfill
Dairy factory resource consent applications 
District Plan review

Waipā District Council
Waitomo District Council
Private sector clients
Resource management advice to a range of significant agribusiness entities, including applications for resource consent (land use, discharge consents, and water permits); submissions on plan changes and representation at hearings.
Providing advice in relation to the closure of a significant mine in the Waikato region, including relevant resource management processes
Representation in resource consent processes, at first instance and on appeal, for significant manufacturing entities in the primary sector.
Areas of expertise:
Coastal and Oceans Policy

Contamination Issues

Designations

Environmental Due Diligence

Environmental Impact Management

Environmental Prosecutions

Freshwater Management

Infrastructure and Procurement

Judicial Review

Mining and Resources

Oil, Gas and Minerals

Plan Changes, Variations and Plan Reviews

Private Development Agreements

Resource Consents

Resource Management Act (RMA)

Rural Environmental Issues

Rural Planning and Development

Urban Planning and Development

Board of Inquiry Hearings

Building Act Processes

Coastal Development

RMA Compliance and Enforcement

Wastewater Treatment and Discharge
Environment & Resource Management team
Bridget Parham
Partner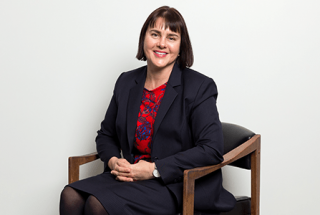 Theresa Le Bas
Partner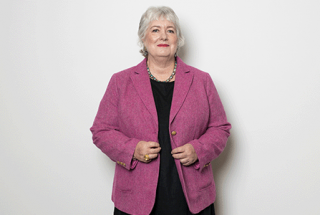 Linda O'Reilly
Special Counsel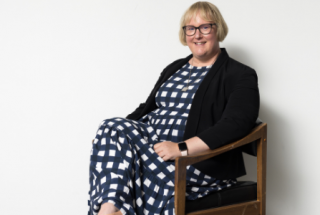 Jill Gregory
Senior Associate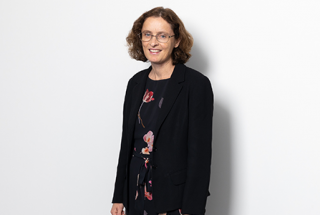 Wendy Embling
Senior Associate
Kahlia Goss
Senior Solicitor