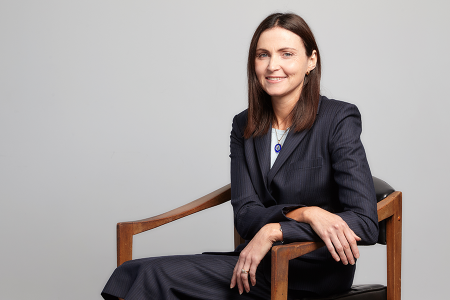 Qualifications : LLB (First Class Hons), University of Waikato.

With more than 20 years' experience practicing law, Bridget specialises in resource management, environmental and local government law. She advises local authorities and private clients on a wide range of matters including resource consent applications, district plan reviews, plan changes, designations and compliance and enforcement proceedings. She also advises on a range of statutes under which local authorities operate. Bridget has significant experience in plan development, the rural environment, subdivisions and urban growth and infrastructure matters.
Bridget is a trusted advisor to both senior executive and elected members of significant local authorities and to independent hearing panels. In 2020, Bridget advised an independent hearing panel on its legal ability to conduct virtual hearings during Covid-19 lockdown, prior to the 2020 legislation being passed. It was the first hearing panel to do so.
Bridget became a partner in 2014. She is a member of the Resource Management Law Association and an associate member of Taituarā.
Bridget is noted in The Legal 500 for Asia Pacific as a Recommended Lawyer.
Areas of expertise
Bylaws and Policies

Environmental Due Diligence

Official Information (LGOIMA)

Plan Changes, Variations and Plan Reviews

Resource Consents

Resource Management Act (RMA)

Rural Environmental Issues

Urban Planning and Development

Local Government Advisory

Council Hearings

Appeal Hearings

Board of Inquiry Hearings

Dispute Resolution and Mediation

RMA Compliance and Enforcement
Client testimonials:
"Bridget Parham is an expert in her field. She provides excellent written work – very clear and logical, making it easy to understand. She also provides excellent verbal direction and advice – often on the spot or off the cuff without any research. She knows the basics for resource consents inside out and is very organised when it comes to appeal proceedings." The Legal 500, 2020
Other credentials
Member of the Association for Resource Management Practitioners
Associate member of New Zealand Society of Local Government Managers
Recommended Lawyer, Projects and Resource Management (including Environment), The Legal 500 Asia Pacific 2018, 2019, 2020, 2021, 2022 and 2023


Experience:
Bridget is currently acting for the Waikato District Council on its district plan review. She has advised Council throughout the First Schedule process, from pre-notification, notification, procedural and substantive hearings and all associated advice.

Sleepyhead Estate: Bridget represented the Waikato District Council in relation to Sleepyhead's $1 billion proposal to rezone 178 ha of land at Ohinewai to develop industrial, business and residential precincts. The Independent Commissioners issued its decision on 24 May 2021 approving the rezoning. The decision is currently open for appeal.

Bridget was lead counsel for both the Waikato Regional Council and Waikato District Council on a suite of applications for a municipal solid waste landfill at Huntly. The Environment Court upheld the consents, issuing four separate decisions. This is the leading decision on the application of the Vison and Strategy for the Waikato River on resource consent applications.

Bridget advised a large farming enterprise on the Board of Inquiry into the Tukituki Catchment Proposal. This project was recognised under the Resource Management act as a project of national significance.

Successful conclusion of the appeal processes on the South Waikato Proposed District Plan (now operative).

Acted as co-counsel for a significant client on its successful resource consent applications to a regional council to obtain replacement consents for a strategically important meant processing plant. The appeals were successfully resolved.

Advised Waikato District Council on an application by Yashili New Zealand Dairy Co Limited to establish and operate a $220 million infant formula manufacturing plant at Pokeno.

Bridget has acted for Waikato District Council on a number of significant plan changes and variations to implement the sub-regional growth strategy, to provide for the district's rapid growth and to protect the district's rural land for productive use. Examples: Plan Change 2 (Rural and Coastal Subdivisions), Variation 12 (Te Kauwhata Structure Plan), Variation 13 (Transferable Development Rights), and Plan Change 17 (Ngaruawahia and Surrounding Villages).

Bridget has advised Waikato District Council on two significant private plan changes to rezone rural land to allow development and subdivision to provide for the future growth of the district: Private Plan Change 12 (Rangitahi Peninsula) at Raglan and Private Plan Change 20 (Lakeside Developments) at Te Kauwhata.

Advised the Waikato Regional Council on Fonterra's applications to renew a suite of resource consents associated with its dairy factory operations at Te Rapa, north of Hamilton.

Acted for Waikato District Council as applicant to successfully obtain discharge consents relating to the closed Ngaruawahia landfill. An appeal by a large resident group was successfully resolved.

Involved in various resource consent applications including intensive chicken farms, mushroom substrate production facility, quarries, transport depots, travellors' accommodation, child care centres, dog day care, cleanfills, transferable development rights, subdivisions, comprehensive residential developments, retirement village, Ports of Auckland's in-land freight hub at Horotiu, retail complexes and supermarket.