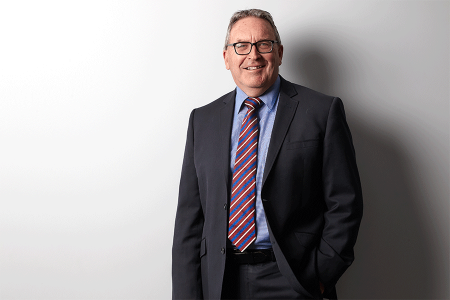 Qualifications : LLB, University of Auckland.

Peter is a property law specialist, with deep expertise in local government property law. Peter joined Tompkins Wake as a Partner in 2006 and has more than 40 years' experience practicing law. 
Noted as a recommended lawyer in The Legal 500 for Asia Pacific, Peter has taken a leading role in the delivery of property legal advice to the firm's Local Government clients, including Hamilton City Council, Rotorua Lakes Council, and others.
In addition, Peter is an expert in strategic asset planning, working with our private clients on personal asset planning and property-related matters. Peter works as a trusted advisor to families on inter-generational succession planning, trust and asset re-organisation and variations to existing trusts.
Peter is also a trustee of several high net worth discretionary family trusts.
Areas of expertise
Charities and Incorporated Societies

Commercial Property Transactions

Elder Law

Local Government Property

Public Works Act

Succession Planning

Trusts and Asset Protection

Wills and Estate Planning

Subdivisions and Property Development

Reserves and Endowment Land
Other Credentials
A music aficionado, Peter is an honorary solicitor to the Hamilton Caledonian Society
Senior member of the Hamilton Caledonian Society's Pipe Band
Trustee of the Lewis Turrell Memorial Trust
Honorary solicitor to Central North Island Centre of the Royal New Zealand Pipe Bands' Association
Life member of The City of Auckland Pipe Band
Recommended Lawyer, Real Estate and Construction, The Legal 500 Asia Pacific 2020, 2021, 2022 and 2023


Experience
The development, subdivision and sale of a very large greenfield residential development in Te Atatu Peninsula for Waitakere Properties Limited (1995-2004)
Negotiating complex contracts for the construction and operation of a wind farm at Te Uku for a Farmer Client (2007)
Helping design and implement the strategy for the sale and securitisation of Hamilton City Council's pensioner housing portfolio (2015-16)
Designing and implementing succession strategies for several successful Waikato families (2006-16)
Advising on the complexities relating to land status and development potential of significant landholdings by Hamilton City Council (2013-16)
Advising and demystifying legal issues for our private clients.