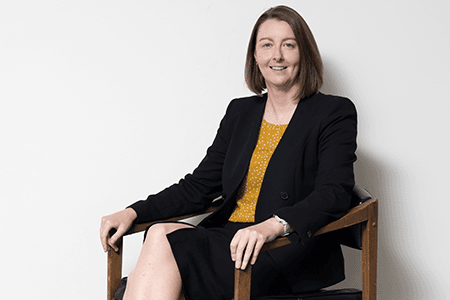 Qualifications : LLB, LLM (1st class Hons), University of Waikato.

Kate joined Tompkins Wake in 2011 and is a Partner in the firm's Family and Relationship Law Team. Kate specialises in trust law and relationship property dealing with claims against estates, trusts, and relationship property disputes. She has experience dealing with applications to the High Court for directions, breach of trust issues, claims by beneficiaries, and performance of trustees.
Kate's other areas of practice include dealing with applications to validate wills and mental capacity issues, particularly assisting clients with applications for the appointment of welfare guardians and property managers.
Kate regularly meets with clients at Tompkins Wake's offices in Hamilton, Rotorua, Tauranga, and Auckland.
Areas of expertise
Dissolution (Divorce)

Estate Claims

Relationship Property Disputes

Trust Litigation and Dispute Resolution

Relationship Property Agreements

Contracting Out/Pre-Nuptial Agreements

Protection of Personal and Property Rights (PPPR)

PPPR Act applications (capacity issues)

De Facto Relationships

Appointment as Welfare Guardian

Appointment as Property Manager

Estate Litigation and Dispute Resolution
Other Credentials:
Doyles Guide, Leading Lawyer, Family and Relationship Property 2023
Doyles Guide, Recommended Lawyer, Family and Relationship Property 2022
Member of the Waikato Bay of Plenty NZLS Standards Committee (No.2).
NZLS Family Law Section member.
Experience:
Clayton v Clayton [2016] NZSC 30, [2016] 1 NZLR 590, (2016) 4 NZTR 26-003, [2016] NZFLR 189 (Supreme Court).  Kate appeared as junior counsel for Mr Clayton in his appeal to the Supreme Court.  These Supreme Court decisions have changed the landscape of trust law in New Zealand particularly in the context of relationship property.