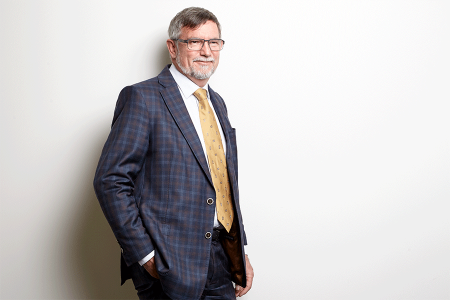 Qualifications : BCom, LLB, University of Auckland.
Robert is a corporate and commercial lawyer with a wide range of experience advising local and international clients on many aspects of doing business in New Zealand.  He is versatile, with particular industry and legal expertise in the areas of Life Sciences, Technology, Energy & Resources and Project Management. Robert is a skilled negotiator, a specialist "plain English" draftsman and has the ability to find practical answers to complex problems.
---
Robert and Tina authored The Legal 500 2022 chapter of Pharmaceutical Advertising for New Zealand. You can view this here.
---
Areas of expertise

Advertising and Consumer Law

Anti Bribery and Corruption Law

Biotechnology

Charities and Incorporated Societies

Commercial Law

Competition Law

Corporate Advisory

Energy Sector - Oil, Gas, Electricity

Food Labelling

Franchising

Information Technology

Licensing of Intellectual Property

Life Sciences

Mergers and Acquisitions

Mining and Resources

Overseas Investment Office applications

Privacy Act

Private Equity

Technology Commercialisation

Medical and Health

Pharmaceuticals

Intellectual Property

Food Technology

Information Technology Services Contracts

Software Licensing

General Data Protection Regulation (GDPR)

Data Privacy Law
Other Credentials
Robert has been selected by his peers to be included in the 2013, 2014, 2015, 2016, 2017, 2018, 2019, 2020, 2021, 2022 and 2023 editions of the Best Lawyers in New Zealand in the practice of Biotechnology.
Robert is also the author of the New Zealand chapter of The Life Sciences Law Review in 2015, 2016 and 2017.
Robert is the winner of the Finance Monthly Global Award 2017 - Franchise Lawyer of the Year.
Robert has been selected as an "Innovative Lawyer" within the Lawyers Worldwide Awards Magazine Innovative Lawyers 2017.
Recommended lawyer, Corporate and M&A in The Legal 500 Asia Pacific for 2018, 2019, 2021, 2022 and 2023.
Experience
Robert has been the key contact for many international companies doing business in New Zealand, including PepsiCo Inc. and Microsoft.
In the life sciences area Robert has for many years acted as the local advisor for a number of the world's largest pharmaceutical companies on all aspects of their New Zealand operations, including negotiations with the government procurement organisation PHARMAC.
In the oil and gas sector Robert has advised New Zealand Energy Corp (and other local and overseas explorers) on all aspects of petroleum exploration and operations in New Zealand, including local establishment, permitting, land access, drilling and service contracts, joint venture operating agreements, oil and gas sale contracts, and associated M&A, financing and regulatory matters.
In the mining industry Robert has assisted in the acquisition, development and operation of privately owned gold, coal and tungsten mines and associated commercial structuring, Overseas Investment Act compliance and other regulatory matters.