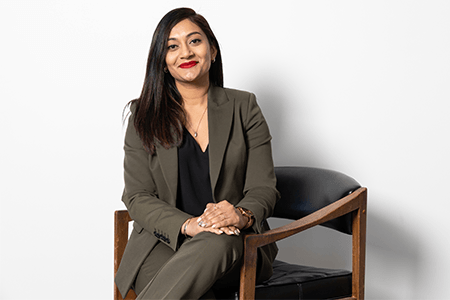 Qualifications : LLB (Hons), University of Waikato.
Tabs is a commercial lawyer with expertise and specific interest in emerging technology, energy projects and regulatory matters, specialising in the energy and technology sectors.
Tabs advises clients on matters ranging from international master services agreements, contracts for electricity, gas, solar, infrastructure, electricity meter services, Software as a Service, shareholders arrangements, commercialisation of technology projects, advice on privacy, data protection, acquisitions and start-ups.
Her broad corporate and commercial experience, including valuable perspective she gained working within commercial organisations, means she is an effective advisor to businesses.
Areas of expertise
Commercial Contracts

Contract Disputes

Corporate Advisory

Energy Sector - Oil, Gas, Electricity

Regulatory Compliance and Constraints

Data Privacy Law
Recent Experience
Seconded at Gallagher Group Limited for 6 months in their securities team and advised them on their cyber security contractual arrangements, privacy obligations, incident response planning, and proactive measures to safeguard sensitive data and intellectual property.

Played a pivotal role advising a diary company in relation to their new online Customer Portal project and assisted with drafting and reviewing privacy policies and terms of service agreements to protect clients' interests while ensuring compliance with applicable privacy laws.

Principal advisor to Company-X on various heads of agreements with their clients in relation to Software as a Service.

Drafted various legal documents for agritech clients in relation to their online offering (platform, API's and mobile applications).

Assisted a major automotive company in New Zealand by negotiating complex data processing agreement with  an international service provider, protecting its data ownership and disclosure rights.

Provided strategic guidance to e-commerce start ups, on global privacy compliance, ensuring adherence to regulations in various jurisdictions, including New Zealand, the European Union, and California.

Counseled a health service provider specialising in Internet of Things (IoT) wearables on privacy compliance, particularly in relation to handling sensitive health information, while drafting robust terms of use and privacy policies.

Advised an automotive dealership on handling requests for information under the Privacy Act 2020, ensuring compliance and protecting customer data privacy rights.

Successfully represented major technology companies in a high-profile privacy breach case, effectively containing the breach, assessing the impact, and implementing necessary measures to prevent future breaches.