Tompkins Wake announces the promotion of legal specialists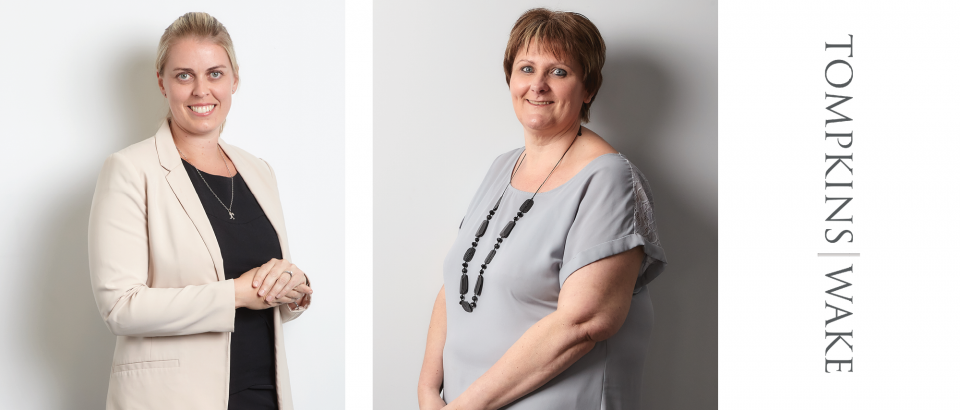 Tompkins Wake announces the promotion of legal specialists
Friday 10 May, 2019
Tompkins Wake is pleased to announce the promotion of two legal specialists across its Hamilton and Rotorua offices.
Becky Brown is now a senior associate, and Christine Gavin has been promoted to associate.
"In recognising these individuals, their skills and contribution to both the firm and our clients, it's easy to see the Tompkins Wake values of 'stronger together' and 'recognised excellence' demonstrated," said Tompkins Wake chief executive Jon Calder.
"Our people's backgrounds, cultures, experiences and skills drive fresh thinking, new ideas, unique perspectives and insights, allowing us to continually develop new and better solutions for our clients."
Becky joined Tompkins Wake in 2015 specialising in dispute resolution (civil litigation). Her areas of expertise including insolvency litigation, contractual disputes, insurance-related litigation, and debt recovery. Becky also advises on all aspects of employment law and assists both employers and employees to resolve employment relationship problems.
Christine is a property specialist with broad experience in analysing and resolving land law issues. Her skill has been recognised by many practitioners outside of the firm, and she provides advice occasionally to other firms on the practical management of land registration issues.
"Generally we don't promote legal executives to associate level; this is only the second time in our near 100-year history this has happened, so this is recognition of Christine's exceptional skills and the regard in which she is held by her team and the wider firm," Calder said.