Tompkins Wake highly ranked by elite global directory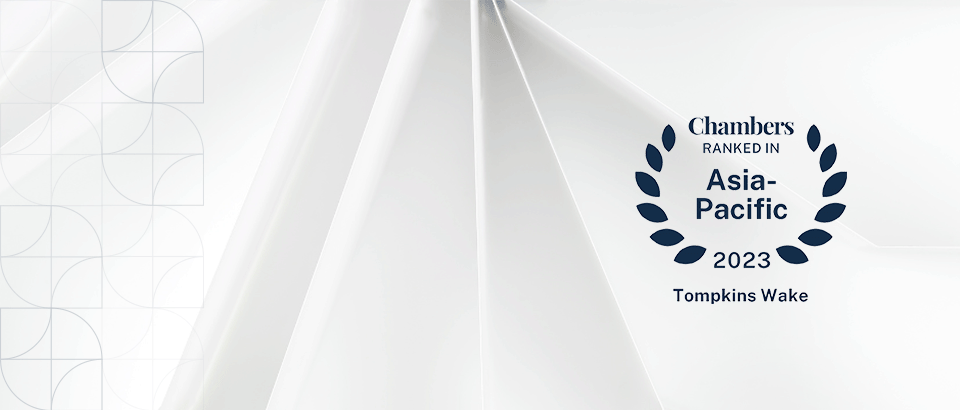 Tompkins Wake highly ranked by elite global directory
Monday 19 December, 2022
Tompkins Wake has been internationally recognised as one of New Zealand's leading law firms, with the firm receiving our highest number of rankings by elite global directory Chambers and Partners. 
The firm ranked highly in two key practice areas and three individual categories in both the Asia Pacific and Global Guides for 2023. 
"We're incredibly proud to see Tompkins Wake continue to grow the recognition of our work and our people. Each practice ranking reflects the collaboration of a large group of colleagues, and it's their strengths and excellence that makes this happen," CEO Jon Calder said.
Tompkins Wake ranked Band four in Dispute Resolution due to the firm's strong connections and work with with local government bodies and major players from the agribusiness, dairy and property sectors on a range of significant matters. 
A highlight of their work included appearing before the Environment Court for Hamilton City Council in relation to Public Works Act acquisitions involving 39 separate land titles in 2022. 
The firms Real Estate practice also received their first ranking in Band 3 with the firm's work on large scale commercial developments and transformational greenfield subdivisions key highlights. 
Additionally, Special Counsel Mark Lowndes and Partners James MacGillivray and Scott Ratuki achieved individual rankings in their respective fields of Corporate Commercial, Dispute Resolution and Real Estate. 
Chambers and Partners veteran, Lowndes said it's an honour to be recognised by Chambers and Partners for the eleventh consecutive year. 
Highly regarded internationally, Lowndes has vast experience in the handling of public M&A, private equity, and capital markets transactions. Interviewees regularly testify to his in-depth understanding of business realities and strong commitment to helping clients meet their objectives. 
MacGillivray has again been recognised as one of New Zealand's leading litigators, moving up in rankings from Band 4 to Band 3. 
Described as a highly intelligent and calm individual by his clients, James' 25 years of commercial litigation experience continue to deliver outstanding results for Tompkins Wakes clients.
Commercial Property Partner and Chair Ratuki received his first Chambers ranking and while incredibly proud to be recognised believes that it's the exemplary work that his colleagues deliver every day across the firm that's most deserving of this recognition. 
Ratuki has specialist expertise in commercial property construction and development, banking, and finance law and in syndication and securitisation of investments relating to commercial property.
"We've got incredibly smart and talented people across the firm who make Tompkins Wake what it is, and I know I speak on behalf of Mark, James, and myself by saying that our individual recognition is the result of the collective efforts and support from every single member of the TW team. We achieve together."