Tompkins Wake recognised at 2023 NZ HR Award for technology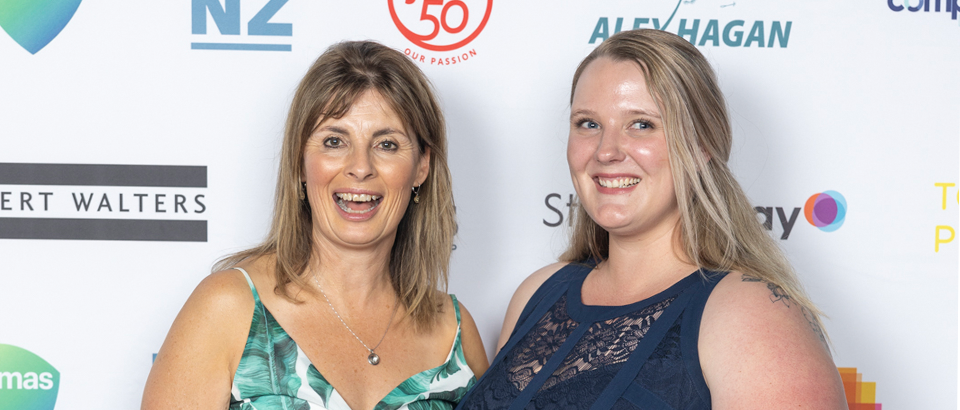 Tompkins Wake recognised at 2023 NZ HR Award for technology
Tuesday 14 March, 2023
Tompkins Wake is thrilled be recognised in the 2023 NZ HR Awards, receiving the Technology Award for the implementation of new technology solutions and a redesign of its HR systems and processes.
The NZ HR Awards is a prestigious event, organised by Human Resources New Zealand with over 400 leading HR professionals attending the awards ceremony, held in Auckland on 9 March. Now in their 24th year, the awards recognise excellence and outstanding achievement by Human Resources professionals and organisations leading meaningful change and best practice across Aotearoa, New Zealand.
Tompkins Wake Chief Executive Jon Calder said the Technology Award aligned with the firm's vision to innovate and continually improve to be better than yesterday, labelling the win a significant achievement and endorsement of the firm's strategy.
The judges were particularly impressed with the firm's Bamboo HR initiative, which involved the digitisation of HR systems and operations to improve efficiency and ensure they are fit for purpose.
"By researching and investing in new software and developing new systems and processes, they have been able to improve communication between their offices and staff. This has demonstrated why Tompkins Wake is known as one of New Zealand's most innovative law firms," the Judges said.
Calder applauded the work of Tompkins Wake's HR and IT teams, who led the major overhaul of the firms back-of-house processes.
"Our submission was built around a project, starting in 2019, to review and streamline our HR systems and processes, making our systems efficient, effective, and accessible.
"The project has involved a team from across the firm, and a huge amount of work has gone into the evaluation, design, and implementation of this project.
"We're incredibly proud of the results our team have achieved. It exemplifies one of our core values, Recognised Excellence, and our drive to be better than yesterday."
Chair Scott Ratuki said Tompkins Wake has consistently proven itself as a leader in the legal industry, and this recognition further cements its reputation as one of New Zealand's most innovative law firms.
"This project and the recognition we've received with this award demonstrates the firm's commitment to investing and improving our internal processes and systems by ensuring that it continues to deliver an exceptional experience for staff," Ratuki said.