Passion for law and lasting client connections fuels new Partnership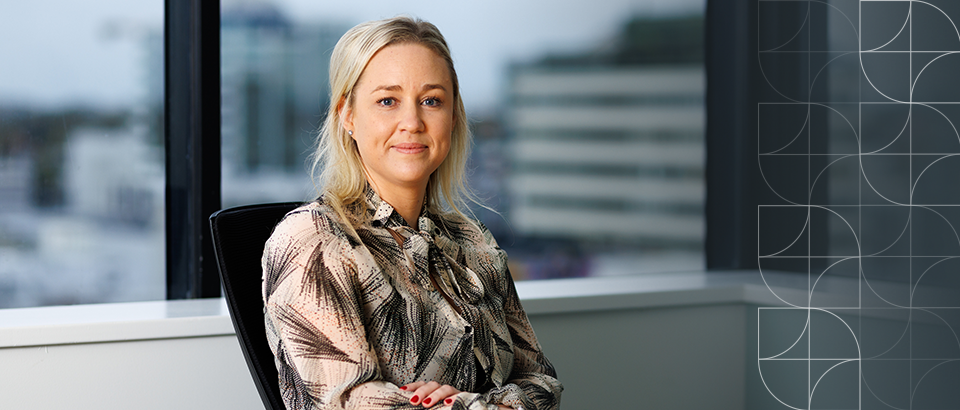 Passion for law and lasting client connections fuels new Partnership
Thursday 25 May, 2023
Gemma Bodle isn't one to actively seek out recognition, but she's quietly proud of her recent career milestone.
The 37-year-old was promoted to Partner at Tompkins Wake recently after starting as a graduate in 2008.
"Partnership wasn't really something I was seeking out. It's not why I got into law or have worked as hard as I have worked, but it's the cherry on the top and admittedly a very proud moment for me."
Gemma found that law was a natural fit for her due to her strengths in English, chatty and at times opinionated nature. She was drawn to the idea of being able to advocate for her clients and make a difference in their lives.
While she admits that she wasn't initially sure that law was the right choice for her, her doubts were dispelled in her first year at Tompkins Wake, when she began to develop a deeper understanding of property law and its applications.
"I lucked into working at Tompkins Wake through Mark Hammond, who is friends with my dad, and thankfully I got the best mentor and Partner in the world – Peter Duncan."
As a fresh-faced graduate from the University of Waikato, she said she had a lot to prove, but felt confident in Peter's guidance and support.
 "He was protective, yet honest and was dedicated to investing time and training new lawyers."
After three years at Tompkins Wake, she moved in-house to work for a major bank in Australia, where she gained valuable experience in finance. She eventually moved back to New Zealand to work at a boutique firm, further developing her skills, before getting a call from her old mentor, hoping to bring her back to Tompkins Wake.
"I like to think he begged me to come back, but it's probably a bit of both," she joked.
"It was nice when I left because I always knew I'd be welcomed back into the amazing team."
Gemma says Tompkins Wake's supportive culture was the foundation of her career and she wants to ensure she continues this approach as Partner. She also believes that being personable and taking an interest in her team and her clients' lives is the key to building strong, long-lasting relationships.
"As a lawyer, one of the things I love the most is working with families over generations. I have the privilege of getting to know them, building relationships with them, and watching their families grow and develop. Being able to connect with clients on a personal level and take an interest in their lives is what makes this job truly rewarding."