Tompkins Wake named as an employer of choice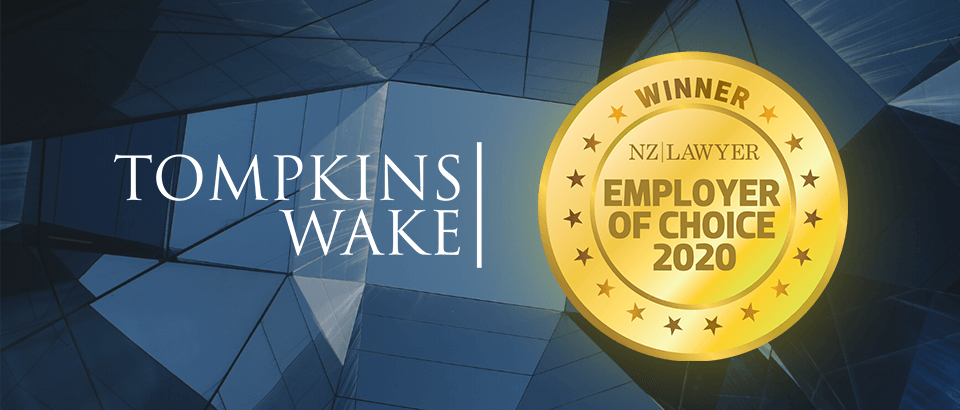 Tompkins Wake named as an employer of choice
Wednesday 22 July, 2020
We are delighted to have been named as a top workplace in the NZ Lawyer Employer of Choice 2020 list. 
The list showcases legal employers from across the country who are leading the way with policies and initiatives that engage their staff in 11 key areas such as employee health and wellbeing, communication and access to technology and resources.
We pride ourselves as being nationally recognised for our excellence, in the work that we do, the people that we employ and the culture that makes us a great place to work. We are committed to being the legal firm of choice for our people as we are for our clients and we have a track record of building careers and success, combined with providing a great lifestyle for those on our team.
We are a recognised industry leader in innovation (2019 and 2020 Innovative Firms list) and we believe that investing in technology and training is key to creating a collaborative, flexible and productive environment, with staff equipped with the appropriate technology to work from home, if necessary.
Our diverse and inclusive workplace allows people to feel comfortable being themselves because, for us, the most important thing in our firm is our people. People matter, they are the heart of the firm.
Click here to see the full list.