Tompkins Wake CEO named Influential Changemaker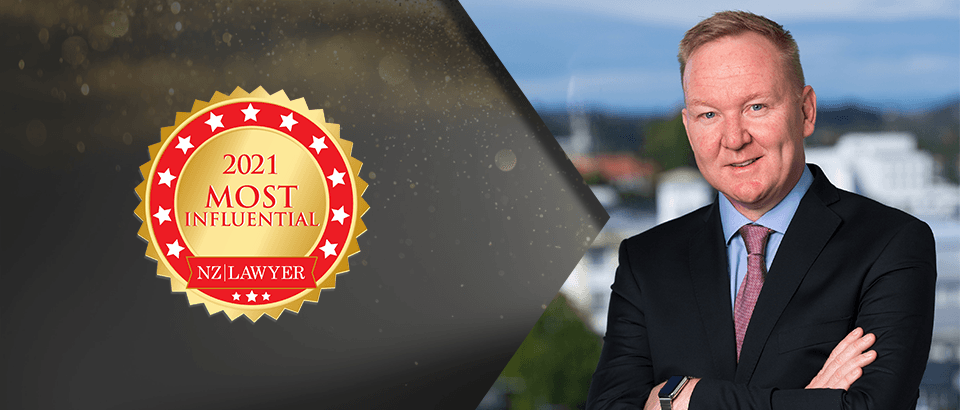 Tompkins Wake CEO named Influential Changemaker
Wednesday 23 June, 2021
Congratulations to Tompkins Wake CEO Jon Calder for being named as a Changemaker in the 2021 NZ Lawyer Influential Lawyers List. 
Jon has led Tompkins Wake as Chief Executive since 2016, building on strong foundations and success to guide the firm in its growth as a nationally recognised and leading law firm with Tompkins Wake being named New Zealand Mid-size Law Firm of the Year in 2019 and again in 2020.
In 2018, Jon was named Chief Executive of the Year at the Westpac Waikato Business Awards with the judges commenting that "Jon is courageously confident yet humble, grounded and always looking for ways to improve. He has found his own authentic leadership style".
A champion for the firm's diversity and inclusivity, Jon has worked to embed gender equality in the firm's culture and was proud to see Tompkins Wake achieve Rainbow Tick accreditation in 2019.
Jon was named Managing Partner (Chief Executive) of the Year (<100 Lawyers) at the New Zealand Law Awards in 2019 and again in 2020, becoming the first law firm leader to win the award two years consecutively.
Acknowledged for his innovative mindset and vision to blend the best aspects of the Big Law and New Law business models to create a dynamic, client-centric, efficient law firm model, Jon is an active contributor in many forums in New Zealand and offshore and a speaker on embracing and leading change in legal technology and innovation.
"At Tompkins Wake, I am fortunate to lead a great firm with exceptionally talented people and an ambitious partnership that is committed to achieving excellence through the creation of a great place to work for all our people," said Calder.
"I've always believed that leadership is a lifelong lesson and I am grateful to all those in my network who help me learn, listen and continue to be a better leader."
Prior to joining Tompkins Wake, Jon held senior leadership roles with iconic New Zealand organisations including Air New Zealand and Infratil. Jon is a graduate of the University of Waikato School of Management and holds an MBA and Post Graduate Diploma in Management Studies and has completed post-graduate study at Stanford and Harvard Universities.
---
To see the full list of the winners, click here.