Supportive team culture lures new Partner to join the firm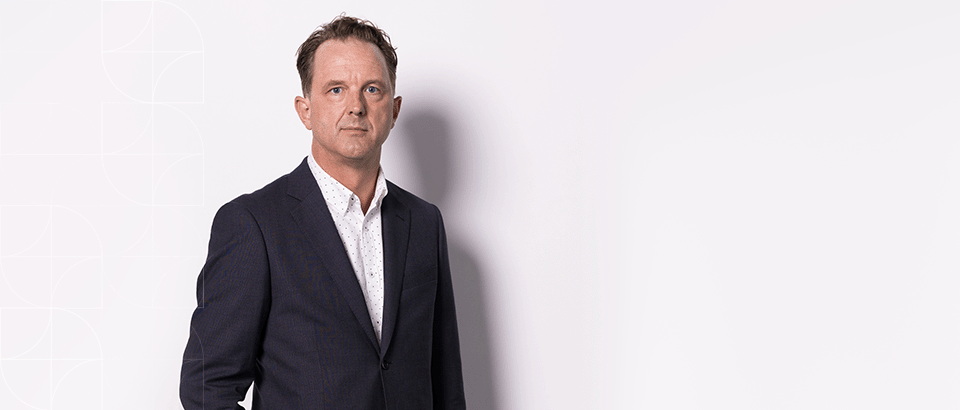 Supportive team culture lures new Partner to join the firm
Monday 4 April, 2022
When people make partner in a law firm, the near-universal response is one of congratulations. In being named partner at Tompkins Wake, Daniel Erickson has had his fair share of that. But he has also fielded questions. Like, "Why?"
Reasons for the enquiry are simple. In joining Tompkins Wake, Daniel is leaving the practice he helped establish in 2016, Douglas Erickson. So why the change and how did it come about?
"At my firm, Douglas Erickson, there are only two partners and two staff. I felt the need to be part of something bigger, a firm with more momentum and greater resources.
"It really hit me during one of the Covid lockdowns. Like everyone, I was sitting at home working, and I realised that I was missing something: the buzz of having more people around me. The dynamic of a bigger organisation.
"In my own firm, I was having to deal with admin and the daily tasks of running a business. What I wanted was freedom to expand, to take my skills and practice to the next level. For that, I needed the broader expertise of a wider team."
One Phone Call Started It All
After months of wrestling with the idea, Daniel got a call from a recruiter.
"It's not uncommon to get those kinds of phone calls. Most of the time you just ignore them and carry on. But the recruiter mentioned the name Tompkins Wake, and that got my attention.
"The name Tompkins Wake has been on Auckland's legal grapevine for some time. They're a firm on the rise. What really hooked me was that I knew one of the partners, Michael Shanahan. He used to be in a boutique firm in Auckland and we'd done some work together. We'd grab a beer and a chat now and then.
Culture and Reputation Was the Draw
"The first thing I did was talk to the Tompkins Wake CEO, Jon Calder. I asked for permission to speak with Michael, which he was more than happy for me to do. So, Mike and I had a talk.
"He spoke favourably about Tompkins Wake, especially about the culture of the place. Said it was fantastic and that they really look after their people. I was already impressed with the firm before our talk. Now I wanted to be part of it."
Partnership Approach Is The Future
As Tompkins Wake approaches 100 years of practice, Daniel is conscious of how significant this milestone is. He's also aware of the added responsibility that comes with being a partner in such a firm.
"To stay relevant and competitive for 100 years is incredible. You don't last long without clients having confidence in your character and your abilities. Everything is built on trust and results.
"Then there are the partnerships within the walls of Tompkins Wake. That's 100 years of people pulling together and helping each other. It's also 100 years of being good enough to continually attract and retain the right people.
"As a new partner, I have a heightened sense of responsibility, and of ownership. I know I can bring good things to the team and provide a role model for the younger lawyers."