Employment issues during COVID-19 lockdown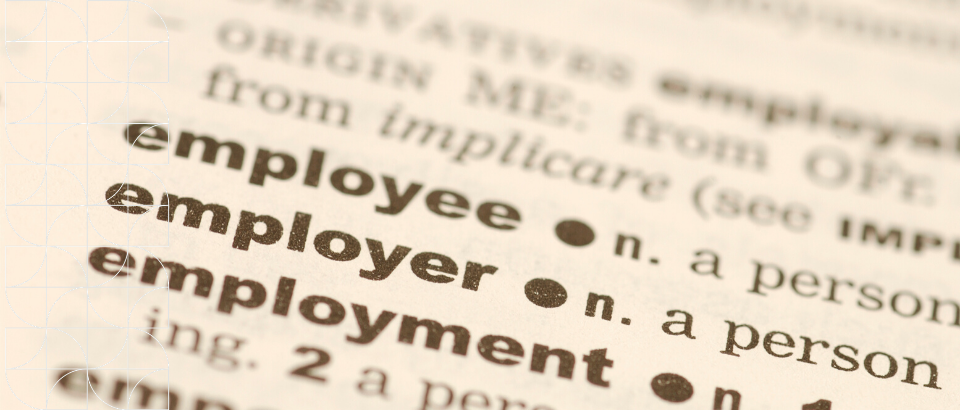 Employment issues during COVID-19 lockdown
Thursday 23 April, 2020
At 11.59pm on Monday, 27 April 2020 New Zealand moved to COVID-19 Alert Level Three and will remain there for at least two weeks.  Freedom of movement at level three will remain severely restricted but will allow more people back at work.
The level four closure of all non-essential businesses, and tight travel restrictions on New Zealanders and international visitors alike, has had a significant economic impact on service providers nationwide.  This is creating significant uncertainty and anxiety for employers and employees attempting to navigate our 'new normal'.
The Government introduced an Economic Relief Package containing a number of resources aimed at keeping employees in employment by relieving some of the financial strain on their employers. The wage subsidy has been widely accessed, and the long-awaited announcement of leave support for essential workers on 6 April 2020 was favourably received. 
However, due to qualifying criteria, not all organisations will be able to access these supports
Alert Level 3: Transitioning from essential services only to safe operations
At alert level three, non-essential services will also be permitted to operate if they can do so 'safely' and in a way that minimises the risk of COVID-19 transmission. The Government has released guidance around the expectations for safe working during level three.  We expect that more industry-specific guidance will continue to be published into next week as workplaces prepare and start offering their services.
Safe business operations for non-essential businesses under level three may require the introduction of alternative ways of working.  While working from home is the alternative arrangement of choice for many employers, this will not always be possible, and so outside-the-box thinking may be necessary. 
Moving to split shifts or flexi-time are great options for reducing the number of bodies occupying a space at any one time. Physical distancing protocols can be established and indicated with floor-markings. Alternative PPE may be appropriate, though potentially difficult to come by. Different ways of interacting with customers, clients, and/or suppliers should be explored, such as phone/internet orders and contact-less delivery.  Increasing hygiene measures is also a good idea.
Working from home
Whether working in essential or non-essential services, workers should be working from home wherever possible.  Working from home gives rise to a new set of challenges, however. The administrative implications are obvious, with hardware and connectivity potentially causing issues.  Staff otherwise tied to paper will suddenly be thrust into the electronic world, with likely technology struggles following.  Ensuring that confidential information remains secure is another important consideration. Existing policies, procedures and systems may not be appropriate outside an office environment, meaning that new expectations and safeguards are required.
Health and safety will also be a factor.  While working from home is a huge help in preventing the spread of COVID-19, it will also mean that workers' homes become a 'workplace'.   Obligations around health and safety in the workplace will continue to apply meaning that engaging with staff on health and safety aspects will be vital, as they will likely take on a much more involved role in identifying risks/hazards in their own homes and taking reasonably practicable steps to eliminate them.
Compromised terms
With sweeping disruptions across the workforce, revenue streams and employee's pay packets will inevitably be impacted.  There is a lot of confusion as to what exactly employers are allowed/expected to do in these unprecedented circumstances. With no express directive from the Government or Courts, it has largely been left to the parties to the employment relationship to work together to find a workable arrangement in good faith.
Our observation has been that, by and large, employers are attempting to continue paying staff (including those not working) as much as possible for as long as possible.  With reduced revenue and no guarantee on when life will return to 'normal' many employers are now finding that initial arrangements put in place are no longer suitable and they are looking to implement longer-term solutions.
The State of Emergency has not somehow released employers from their legal and contractual obligations to staff. In fact, there have been no changes to employment legislation or general legal principles arising from the pandemic response. Employers will need to consult with employees, working with them in good faith, to reach any alternative arrangements by agreement.  If agreement cannot be achieved despite best efforts, the alternative may well be redundancies if the status quo simply cannot be maintained in the current climate or if workflows are likely to be impacted long-term.  For employees on collective terms and conditions, consultation on temporarily varying those terms will also involve the union.
Another difficulty that employers are facing is the administrative difficulties in consulting with a large number of staff who may or may not be in the workplace, working from home, on leave, or not working at all.  There may also be permanent, fixed-term and casual staff in the mix with different terms of employment even within these three groups.  A 'one size fits all' approach is administratively tempting but may not be practical or realistic in the circumstances. 
Casual employees, for example, will not have the same rights as permanent workers in terms of their expectation of continuing work and entitlements to holidays and leave.  For casual employees it may well be the case that, if there is no casual work available, no further casual work is offered or paid until that service is restored to pre-pandemic levels of operation.
Supporting 'at risk' workers
Another issue many are grappling with is the rights and obligations of workers for whom work is otherwise available, but who are either;
'at risk' due to their age and/or an underlying health condition;
living with an 'at risk' person;
have COVID-19;
caring for somebody with COVID-19; or
have been in close contact with a confirmed COVID-19 case. 
The risk of exposure to COVID-19 is heightened for those in the 'at risk' group.  If the work available to these employees requires that they physically be in the workplace (as opposed to working from home), employers should be conscious of the Ministry of Health guidelines and carefully consider whether the protections they have in place effectively mitigate the risk to these workers.  The penalties for getting it wrong, not to mention the human consequence, can be severe. 
Payment for any time off for these employees can be a tricky one. Where the employee is sick or caring for somebody sick with COVID-19, sick leave would be the logical first port of call.  If sick leave has been exhausted or the employee is not able to work for other reasons, other forms of leave (including possibly some negotiated special/discretionary leave) may be appropriate.   
Workers' specific circumstances in these situations will need to be considered on a case-by-case basis.
Drawing on holiday entitlement generally
Where an employee has leave owing, it is tempting to draw on that at a time where the employee is not able to work, does not want to work, or where there has been a downturn in work available. Annual and alternative holiday entitlement (including any accrued balance) can absolutely be taken by agreement, whether as a whole holiday or used to top up a pay packet that has been reduced by agreement.
Where agreement cannot be reached an employer may direct an employee to take annual holidays by giving 14 days' notice. This applies to annual holidays only and only to actual entitlement (not accrued leave or leave taken in advance). Sick leave may be taken if an employee, their spouse or partner, or somebody dependant on employee is sick or injured, including somebody with COVID-19.  Bereavement, family violence and parental leave and pay for public holidays will operate as usual.
---
For assistance with questions relating to this article, please contact Fiona Dalziel.