COVID-19 Essential Workers Leave Support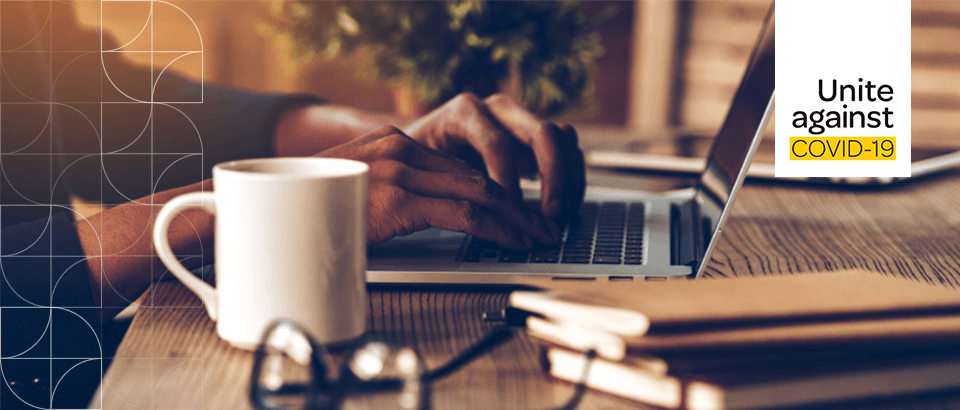 COVID-19 Essential Workers Leave Support
Tuesday 7 April, 2020
As part of its wider Economic Relief Package, the government announced on 17 March 2020, a wage subsidy available to businesses impacted by COVID-19[1] and a leave payment available to employees unwell with COVID-19, required to self-isolate, or caring for a dependent unwell with COVID-19 or required to self-isolate.
These announcements were made while at level two of the four-stage alert system and have seen significant adjustment since.
From 5pm on 27 March 2020 the leave payment scheme was discontinued and absorbed into the wage subsidy.  It was announced at that time that alternative support for unwell or isolating essential workers was in the pipeline, and at midday on 6 April 2020, the detail of the 'essential workers leave support' was released. 
Essential services
During the lockdown, only essential services will operate.  In determining whether your business is an "essential service" we recommend checking the list of businesses considered "essential" here.  This list is continually being updated, so it is important to continue regularly checking that your business has not been reclassified.
If you are still not sure whether your business is considered essential, you can seek clarification by emailing essential@mbie.govt.nz or calling 0800 22 66 57 between 9am and 5pm.
It may be that part of your service is essential.  In that case, the non-essential elements will need to shut down while the essential elements can continue to operate. 
Eligibility
The leave support payments can be accessed for essential workers only.  Like the wage subsidy and leave payment schemes before it, the employer applies for the payment on behalf of the employee/s named in its application.
We will refer to an employee in the singular, but employers are not restricted to applying for only one employee.  Multiple employees can be named in any one application, and new, separate, applications can be submitted for additional employees at any time.
The ability of the business to support the employee must have been negatively impacted by the COVID-19 public health restrictions.  The example provided so far is when the cost of paying for both the employee's leave and replacement staff is significant – we expect there may be further examples/clarification on this in the coming days.
The employee named in the application must be legally employed by the business, in New Zealand, and be unable to work (from home or otherwise) because they:
have contracted COVID-19;
have come into contact with someone who has contracted COVID-19 and are required to self-isolate in accordance with the official government public health guidance here;
are in the category of people most at risk of severe illness from COVID-19 as defined here by the official government public health guidance; or
have someone in their household/bubble who is 'at risk' and so need to stay away from work to reduce the risk of contracting COVID-19, and transmitting it to them.
The employer must not be currently receiving the wage subsidy, the leave payment, or any other government funding that would provide relief in that situation.  If eligible for both the wage subsidy and leave payment in respect of the same employee, you must choose one or the other – there is no "double dipping".
The payment
The essential workers leave support is paid in a lump sum covering four weeks, with an option to re-apply from the fourth week if a longer period is required.  It is paid at the rate of:
$585.80 per week for employees who work 20 hours or more per week; and
$350.00 per week for employees who work less than 20 hours per week.
The employer must;
use its best endeavours to pay the employee named in the application at least 80% of their usual earnings for the payment period; and
pay at least the full support payment amount (unless it is more than the employee's usual earnings, in which case it must pay the full amount of those usual earnings).
Whatever payment arrangement you come to, it is advisable to record it, and the employee's agreement to it, in writing.  This is especially important if paying less than 80% of the employee's usual earnings.
Consultation
Before applying for the support payment, you are required to discuss it with the employee, and receive their consent (ideally in writing), to their personal information being shared for purposes of the application. 
The employee may also prefer to use sick or other leave entitlement (which may be paid at a higher rate than the support payment), in which case an application may not be necessary.  If you cannot afford to pay the employee at the higher leave rate, you could apply for the support payment to subsidise that cost (with the employee's consent).
Proof
When applying, you will need to confirm that the employee/s named in the application have advised you that they meet the criteria for the support payment (needing to self-isolate, being high risk, etc.) and that you agree.  There is no need to provide any actual proof.
Further developments
As we have seen with the wage subsidy and leave payment, we expect that the support payment will undergo further adjustment and clarification as matters develop and problems/questions arise. 
If you have any questions about your specific situation, please feel free to contact a member of our employment team.
---
[1]
Have experienced a minimum 30% decline in actual or predicted revenue over the period of a month when compared with the same month last year, and that decline must be related to COVID-19.  Exceptions for businesses less than a year old and high-growth firms.