Corporate Insolvency and Directors' Duties Changes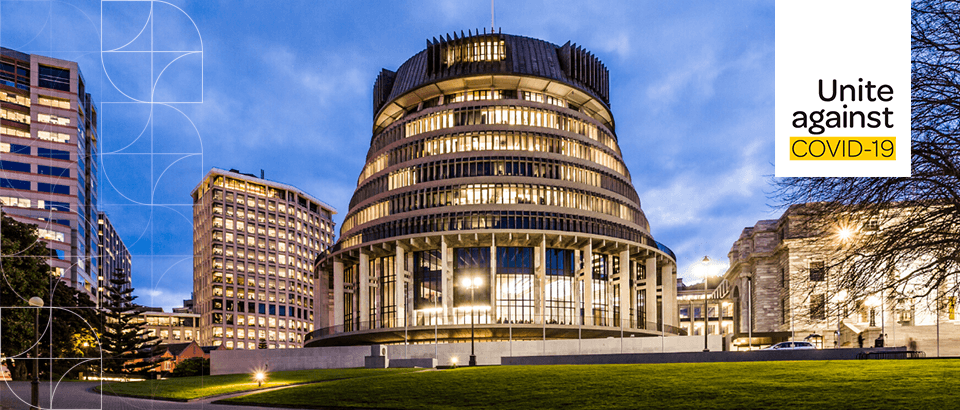 Corporate Insolvency and Directors' Duties Changes
Monday 6 April, 2020
Corporate insolvency changes are coming
Due to the impact of COVID-19 and the lockdown, some businesses are already facing cashflow difficulties. Many countries have already made changes to their corporate insolvency laws in order to help businesses survive until the economy starts to recover.
The Government has proposed making changes to New Zealand's corporate insolvency legislation, which have to potential to impact significantly on both creditors and debtors.
Liquidation proceedings and statutory demands
If creditors have served statutory demands prior to lockdown, they should still be able to file liquidation proceedings, but the courts are unlikely to hear the proceedings during lockdown, or appoint liquidators, other than in exceptional circumstances. Creditors will generally be unable to issue statutory demands during lockdown, because lockdown restrictions will generally prevent valid service on the debtor.
"Safe harbour" legislation
The Government plans to make changes to the Companies Act 1993, which will apply retrospectively from 3 April 2020, by introducing a "business debt hibernation scheme" and a "safe harbour" for directors.  
The proposed "safe harbour" legislation in New Zealand will protect directors from liability for breaches of sections 135[1] and 136[2] of the Companies Act 1993 over the next six months, through deciding to carry on trading, or take on new obligations, if they met the following criteria:
In the good faith opinion of the directors,

the company is facing, or is likely to face, significant liquidity problems in the next 6 months as a result of the impact of the COVID-19 pandemic on them or their creditors;
it is more likely than not that the company will be able to pay its debts as they fall due within 18 months (for example, because trading conditions are likely to improve or they are likely to able to reach an accommodation with their creditors); and

The company was able to pay its debts as they fell due on 31 December 2019.
However, the "safe harbour" legislation does not give directors licence to avoid their responsibility to act in good faith or obligations to creditors.  
"Business debt hibernation" scheme
The business debt hibernation scheme will be available to companies, trusts, partnerships, and all other entities with legal personality, but not to sole traders. This means that all businesses in New Zealand, other than those operated by sole traders, should be eligible to enter the hibernation scheme.
The scheme will give businesses affected by COVID-19 the option of putting existing debts into hibernation until business returns to "normal", provided 50% of creditors (by value and number) agree. Directors will have to meet a (not yet specified) threshold before a company can put a proposal forward to creditors. Creditors will have a month from the date of notification to vote on the proposal, and debts cannot be enforced during that month. If the proposal is passed, debts cannot be enforced for six months. The proposal will bind all creditors, except employees, and the business can continue to trade whilst in Business Debt Hibernation. If creditors refuse the proposal, the existing insolvency options are still available.
While in Business Debt Hibernation, payments or dispositions of property by the company to creditors will be exempt from the voidable transactions regime. This means that anyone continuing to trade with the company would not have to worry about transactions being unwound if the company went into liquidation at a later date, provided the transaction was entered into:
in good faith,
on arm's length terms, and
without the intent to deprive the existing creditors of the company.
Other options
Companies should also consider whether the existing options of compromising with creditors or voluntary administration would work better in their particular circumstances. Compromises allows creditors to obtain at least part payment of existing debt, with the idea being that creditors will be better off under the compromise than they would be in a liquidation. The company benefits, because debts are extinguished rather than deferred. Voluntary administrators give the company the benefit of third-party insolvency experts to assist it to continue in business and may provide a better result for creditors.
Risks of the new corporate insolvency changes
The proposed amendments raise significant technical and policy questions, and we consider that they will need to be carefully scrutinised through the Select Committee process. The Business Debt Hibernation scheme would push credit and cashflow risk back to creditors, risking a domino effect that could simply transfer the business failure to creditors, particularly those with high staffing costs. Creditors trading with businesses who have entered the scheme will need to carefully consider credit risk, and potentially adjust trading terms to address this increased debtor risk. In these uncertain times, businesses should address payment issues and difficulties at the start of the relationship, rather than waiting until after there has been a failure to pay on time.
If you would like more information, or you have concerns about the impact of the proposals on your business, please contact one of our experts below. 
---
[1]
A director of a company must not cause, allow, or agree to the business of the company being carried on in a manner likely to create a substantial risk of serious loss to the company's creditors.
[2]
A director of a company must not agree to the company incurring an obligation unless the director believes at that time on reasonable grounds that the company will be able to perform the obligation when it is required to do so.