Local government on the edge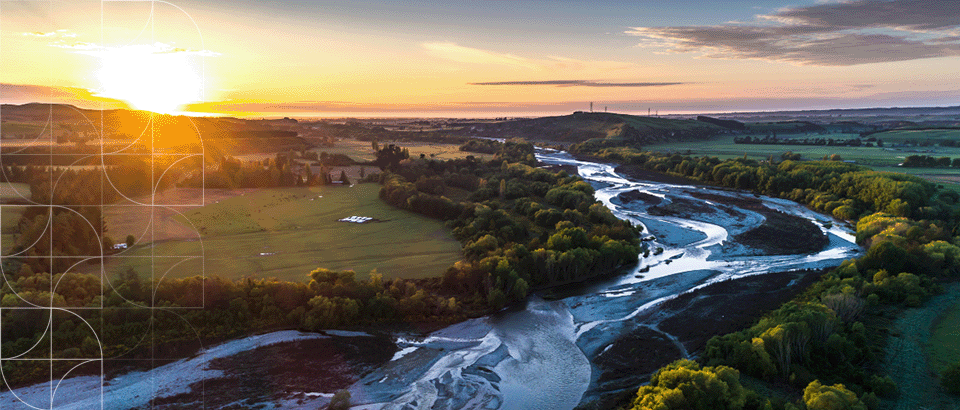 Local government on the edge
Monday 10 October, 2022
Local government is awash with change. As much as the weather is a constant reminder that climate change is upon us, the raft of central government policies and workstreams impacting local bodies reinforces the subordinate nature of the sector.
It's fair to say local government bodies in New Zealand have never seen or experienced the level of change they are currently grappling with, driven for the most part by central government decision-making.  
By end of July 2022, the Department of Internal Affairs had published ten major central government work programmes through to the end of 2024 that impact local government – and therefore local communities. All programmes of work require action from the district, regional and city Councils, ranging from consultation and engagement with communities to policy development and implementation. The related costs and resourcing often have to be picked up by the local body.
The list of programmes, which includes high-profile, substantial and at times controversial issues like Three Waters, changes to the Resource Management Act, housing intensification, climate change, and the Future for Local Government Review, is made up of 16 separate workstreams, all requiring legislative change.
Another 21 legislative amendments, reviews and policy initiatives affecting local government are either in the pipeline or pending implementation, all while Councils deal with ongoing challenges like supporting their communities through the pandemic, managing rising costs, attracting and retaining their workforce, and more.
Government as a Fixer
For the most part local government gets the job done. But some elements of the system are a little bit cracked, faulty, or leaking. Like any business, there are always ways to make improvements.
For example, there's a nationwide problem with the planning and funding of new water infrastructure, and roading and transportation issues constantly linger. Climate change is already affecting local communities and needs to be addressed, and the governance skills of elected members could be improved. Councils could also do better at engaging Māori and the wider community in local government decision-making, and they are under increasing pressure to do this effectively.
The problems facing the sector are clearly many and varied, so it's logical that central government wants to be the fixer of all things wrong in local government.  
Yet, during my four decades of working in the sector, I cannot recall anyone more determined to pursue sector-wide change than Local Government Minister Nanaia Mahuta. She has energy, determination and backbone, let's give her that. And as a lawyer in private practice, she's certainly providing me with a continuous stream of new material to work with and explain to clients.
But, and it is a big BUT, there is little evidence to suggest this government can do any better at resolving the funding, infrastructure or governance issues than the local authorities themselves. Central government politicians are no better qualified or placed to determine what's best for local communities, and let's face it, some of local government's least successful community leaders have come from central government!
Central government can provide greater access to logistical and expert support. However, many people working in government agencies are functionaries, not policymakers, and the policymakers are usually enthralled by the direction and ideologies of their political leaders.
Besides, some Councils, for example Auckland City Council, have an excellent level of expert and policy support. This makes them more closely attuned to their local communities than those in Wellington.
Local issues must be handled locally
Poor voter turnout at local government elections suggests many people still do not understand the important role local government plays in social, economic, environmental, and cultural wellbeing.
Since 1989, the percentage of eligible voters participating in local body elections has declined from 56% to 42%. City councils fare worst, with only a 39% turnout in 2019.
Yet regional and territorial authorities in New Zealand impact our daily lives more than central government. They determine where and what you can build, what sort of commercial and industrial development will be allowed and where, the availability of reserves and leisure facilities, the roading and transport systems in local areas, control the infrastructure that supplies services, and work to prevent, manage and recover from natural and man-made disasters.
Local government has a vital role to play and simply must do better at telling this story.
Time to face the future
Central government is right to be looking for ways to improve and change those parts of the local government framework that need to adapt to current and future issues. However, the question is if far-reaching, rapid change across New Zealand in the wake of a global pandemic, in the face of a chronic skills shortage, and before completing a local government review is the right way to go about it.
We are already seeing local government fighting back against central government – Three Waters and housing intensification are examples of this.
Newly elected local body representatives must prioritise the future of local government. If they are clear about their views on the important issues facing local communities, they can use their position to influence central government. If they do not, my fear is that it may be too late by the time of the next triennial election in 2025.
---
For any questions relating to this article, please get in touch with one of our experts below.