Game, set and vax: Does no jab mean no match for unvaccinated athletes?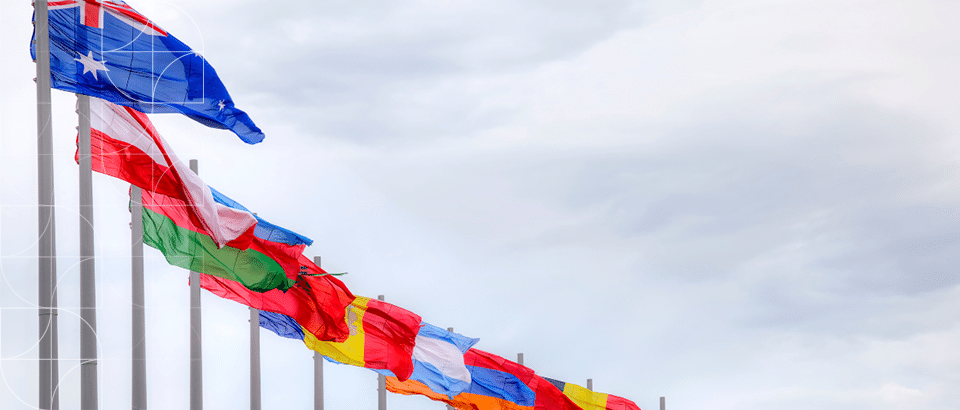 Game, set and vax: Does no jab mean no match for unvaccinated athletes?
Wednesday 2 February, 2022
With the Winter Olympics starting next week, China has been working hard to admit athletes from all over the world while still maintaining its COVID-free status. Athletes must be vaccinated or spend 21 days in quarantine, and daily testing and face masks are required. Closer to home, Novak Djokovic spent 4 days in an Australian quarantine hotel and had his visa cancelled after failing to get an exemption from the Australian government to play in the Australian open while unvaccinated.
Since New Zealand closed its borders in 2020, individual athletes and sports teams have entered New Zealand for various sporting fixtures. However, since November 2021, non-New Zealand citizens must be vaccinated in order to enter New Zealand, so unvaccinated athletes can no longer travel to New Zealand unless they are citizens.
The Multilaw Sports Group lawyers have put together an article (link below) answering key questions on the topic of unvaccinated elite athletes. Multilaw is an elite global network of lawyers to which Tompkins Wake belongs. In this topical piece, Multilaw Sport Group lawyers set out some recent examples of high profile unvaccinated athletes, and provide a cross-jurisdictional view on the impact of COVID-19 vaccinations in elite sports including what the law says, considerations for sports employers and governing bodies, as well as how future sporting events could be impacted.

The below article was first published at multilaw.com.


---
As the pandemic lingers on and lives remain severely disrupted, countries are adapting differently to the 'new normal'. And so, two years later, serious debate still surrounds travel allowances extended to elite athletes to compete in international tournaments despite widespread travel bans and lack of coronavirus vaccinations.
For example, the Australian government continues to restrict entry to the country, banning tourists and requiring persons that do visit to hold one of a designated list of visas with the requirement of full vaccination or proof of a valid medical exemption. These exemptions are assessed at the Australian border and if deemed invalid, then the visa will be cancelled, and the person deported.
Famous athletes are no exception here, as recently seen with number one ranked tennis star, Novak Djokovic. However, Australia isn't the only country with strict rules concerning unvaccinated players.
Kyrie Irving was originally refused the right to play for the first two months of the National Basketball Association season because he refused to be vaccinated. While he is now able to play, he is still not able to play any home matches for his team, the Brooklyn Nets, because of New York's rules on vaccination requirements.
American footballer, Aaron Rodgers of the Green Bay Packers, has refused vaccination, claiming to be allergic to some of the ingredients in the vaccine itself, without specifying which ingredients were the problem. Rodgers lost sponsorship from an American health care company for his refusal.
Swiss snowboarder, Patrizia Kummer, is unvaccinated and despite receiving several negative PCR tests was barred from the last two World Cup events at Carezza and Cortina d'Ampezzo in Italy at the end of December. She is currently having to complete a 21-day quarantine as she prepares to compete at the 2022 Beijing Winter Olympics unvaccinated and said getting to China involved missing qualifying races and worrying about a spot on the Swiss team.
France has toughened its Covid rules and there is no longer an exemption for unvaccinated professional athletes to enter the country. Following Djokovic's Australian visa row, France's new law will prevent him from competing at the French Open in May unless something changes before then. English Premier League side Chelsea Football Club may also be forced to leave any unvaccinated players behind for the second leg of their Champions League against Lille in March.
German soccer player Joshua Kimmich remains unvaccinated due to his concerns over the lack of long-term studies. Kimmich could not participate in the match between FC Bayern Munich and Augsburg in November 2021 as he had to self-isolate after coming into contact with someone who tested positive for COVID-19.
FC Bayern Munich have recently imposed salary cuts to five of their unvaccinated players - including Kimmich. Each player is having to quarantine after coming into contact with someone who has the virus. For each day the players have to self-isolate, their wages will be cut for missing training or games due to being unvaccinated.
To read the original published article and the additional Q&A by the Multilaw Sports Group, please click here.