Can a COVID pass save summer?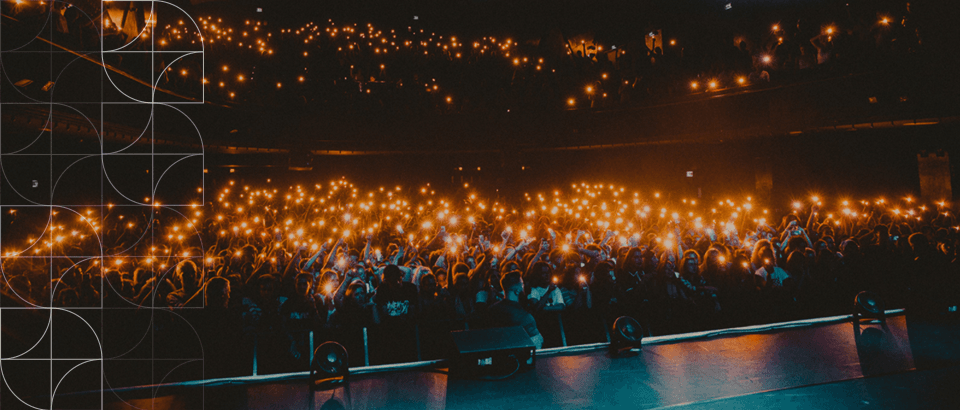 Can a COVID pass save summer?
Wednesday 6 October, 2021
Seven weeks into lockdown, the Government has abandoned its elimination strategy. New Zealand is now transitioning to living with COVID-19, and efforts will now focus on managing case numbers, particularly serious cases, while boosting vaccination rates. But with Auckland and Waikato at Alert Level 3 and the rest of the country at Level 2, what will a summer with COVID look like for New Zealand?
What are the rules around events?
At Alert Level 3, no events are allowed. The only gatherings allowed are weddings, civil unions, funerals and tangihanga, with a maximum of 10 people. At Alert Level 2, there are no restrictions on the number of people who can attend indoor or outdoor events, such as concerts, sports games, theatres, or cinemas, but attendees must be seated at least 1 metre apart. These restrictions have led to the cancellation of events such as cycle races, marathons, and horse racing events. They are also putting iconic New Zealand events, such as Rhythm and Vines, at risk.
Are the rules likely to change?
The Government's 3-stage "roadmap" for Auckland will gradually reduce lockdown restrictions but there is no timeframe for each stage and indications suggest it may take at least 4 weeks to move to each new stage. There is no timeframe for getting Auckland to Level 2, which means Auckland is likely to still be at Level 3 until at least early December. There is no indication from the Government that the rest of New Zealand will move out of Level 2 at any stage.
Can events be held safely?
Last summer, the rest of the world watched in envy as New Zealand held concerts, sports games, and festivals. This summer is a different story. Thanks to high vaccination levels and managed restrictions, many countries are returning to normal, including holding sporting events and concerts. For example, Denmark, which has vaccinated 75% of its total population, removed all COVID restrictions in early September. It has since hosted several events, including a concert in Copenhagen with over 50,000 attendees, but is recording fewer daily COVID cases than in July. After cancelling all of its Christmas markets in 2020, Germany is set to hold them this year, with larger markets usually attracting up to 3 million visitors each during the month of December. Germany's vaccination rate is around 65% and case numbers have been dropping steadily since September.
How does a COVID pass work, and will it help?
Many countries in Europe, and several outside, such as Israel, have introduced a health pass or COVID pass. A COVID pass works by requiring people to prove that they are fully vaccinated before they can access certain events or public spaces, although some countries allow access to those who have recovered from COVID or have had a recent negative test. The extent of the COVID pass varies from country to country but it only applies to non-essential spaces, not to supermarkets or hospitals, for example.
In France, people must show their COVID pass to enter cinemas, museums, theatres, libraries, and cafes, bars, and restaurants, even if they are in an outside eating area. Since introducing the pass, France's daily cases have dropped from around 24,000 to around 4,000 and vaccination numbers have risen significantly, with 75% of the total population vaccinated (approximately 85-90% of the eligible population). Over the same period, the UK, which recently decided against introducing a health pass, has had its daily cases go from around 46,000 to around 33,000. Although France has faced protests over the introduction of its COVID pass, most of the population has embraced the pass and chosen to get vaccinated, despite France being one of the more vaccine-skeptic countries in the world.
In countries which have not introduced a health pass, some event organisers have chosen to introduce their own version. In the US, which has struggled to get its vaccination rates over 65%, the Foo Fighters held a concert in New York in June with over 15,000 attendees, all of whom had to show proof of vaccination in order to attend. In Chicago, a vaccine passport system was used for Lollapalooza Chicago in August, a massive music festival which had 385,000 people attend. Some NFL, MLB, and NBA teams are now requiring fans to be fully vaccinated before they attend games or have stands specifically for vaccinated attendees.
Will New Zealand introduce a COVID pass?
The Government has announced a plan to introduce vaccine certificates, which will require New Zealanders to show proof of vaccination in order to attend large events over the summer, and possibly for hospitality venues, such as bars and restaurants. The certificate will be printed or digital, with a scannable QR code and festival organisers will have an app allowing them to scan the code. The Government is planning to launch the vaccine certificates in November.
Our thoughts
Although scannable vaccine certificates are a step in the right direction, they will be of no use to organisers planning large events over the summer unless the Government relaxes the event rules for fully vaccinated attendees. The Government needs to provide certainty to event organisers that New Zealand's COVID pass will be in place and that fully vaccinated attendees will not have to stay seated 1 metre apart, so that they can move ahead with planning their events. Otherwise, this summer, it might be New Zealand watching while the rest of the world gets back to normal.
---
For any questions relating to this article, please get in touch with one of our experts below.