Can employers require employees to be vaccinated for commercial reasons?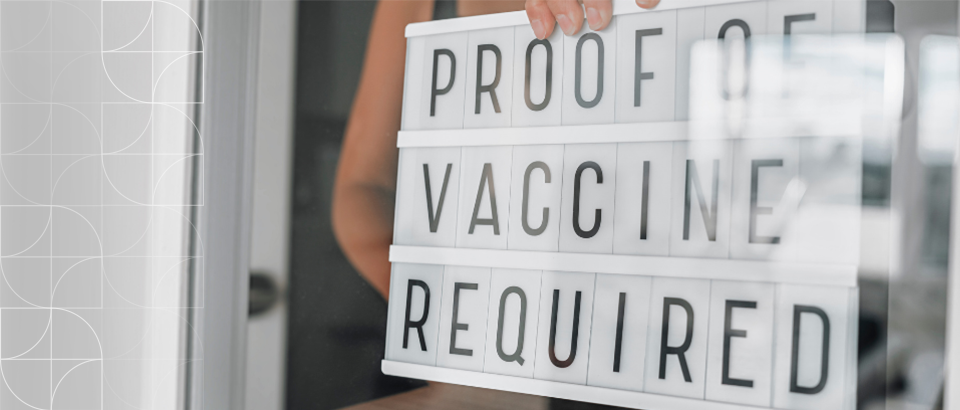 Can employers require employees to be vaccinated for commercial reasons?
Monday 29 November, 2021
This question is rapidly gaining relevance and growing in importance as an increasing number of businesses and private landowners alike are choosing to restrict access or limit business dealings to those who are fully vaccinated. The consequence can put employers with unvaccinated staff needing to access those sites in a tough spot.
Health & Safety grounds
The bulk of the guidance and discussion around the issue of employer-mandated vaccination (as opposed to government-mandated vaccination) is centred on ensuring health and safety.  WorkSafe has shared a risk assessment aimed at providing employers with a guideline for assessing the risk that COVID-19 poses to its people. The indication has been that this risk assessment will soon be incorporated into law as the country approaches its transition away from its elimination strategy (the alert level system) and into the COVID-19 protection framework (the traffic light system).
While helpful, this guidance is of little assistance to those employers who have a legitimate interest in having vaccinated staff in roles that are considered to be lower risk in relation to health and safety.
Can a vaccine mandate be commercially justified? 
Due to the significant controversy and strong personal beliefs, imposing vaccine mandates in any sense is risky and susceptible to challenge. Employees have a right to decline the vaccine and to privacy of their personal medical information.  Any action that could encroach on these fundamentals should be carefully considered. 
While touting a full-vaccinated workforce might be good marketing, or generally better for business, simply wanting to market your business in this way is highly unlikely to justify imposing a mandate. However, commercial reasons striking directly at the viability of your business could, in our opinion, form the basis of justifiable grounds for requiring a vaccinated staff. For example:
A situation where your staff perform work on a privately owned site, and the site-owner lawfully requires that only vaccinated people will be allowed on site; or
 A situation where you manufacture product for a buyer and the buyer lawfully stipulates that it will not purchase any product manufactured by unvaccinated people.
In scenarios such as this, where there could be significant financial repercussions for the business if it did not meet the vaccination requirements imposed by a contracting party or its key clients/customers, our view is that there could be a legitimate commercial basis for justifying a vaccination mandate and, in turn, any dismissals resulting for a failure to comply with that mandate.
This is particularly so where the commercial repercussions of not imposing a mandate (losing work) could risk the viability of the business as a whole, or a particular contract. The effect ultimately being that if the contract/customer were lost the staff undertaking that work would be redundant anyway.
Process considerations
Usual employment processes still apply and can have an added layer of complexity in a situation, such as this, which has not yet come before the Employment Relations Authority and Employment Court.  If your business or your employer is facing a similar dilemma, please feel free to contact our Employment Team for advice specific to your circumstances.