Nailing governance for survival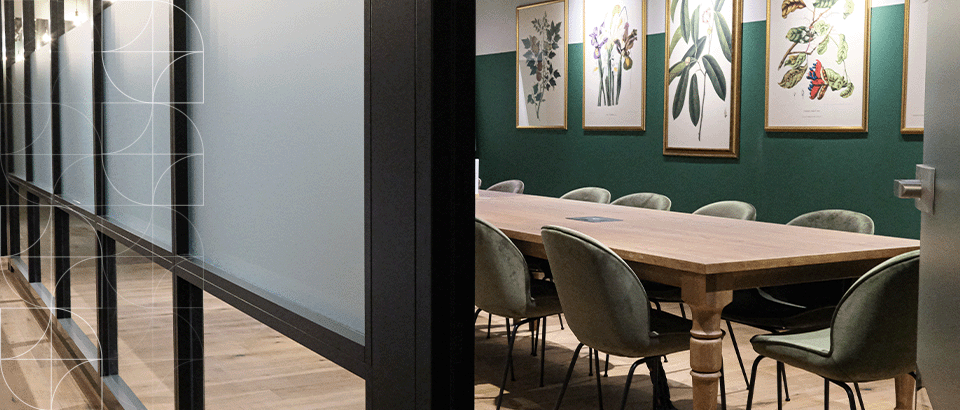 Nailing governance for survival
Tuesday 21 February, 2023
For businesses to survive tough economic times, they need great leadership. And for many businesses, that leadership starts at the top with a diverse board of directors who have the right skill mix and personalities to drive the strategy forward – especially when the going gets tough.
Board Dynamics Managing Director and Founder Henri Eliot and Waikato Tainui Senior Legal Advisor Cheri-Lee Atkinson, believe there are some simple processes businesses can follow to make sure they get the right mix of skills, experiences, and personalities on their boards.
Foster creative tension
"In my experience, the most effective boards are collegial, but you still want the right level of creative tension between directors, so they challenge each other," Eliot said.
"There is a balance between having a board where everyone agrees on everything to a situation where no one can agree. Finding that equilibrium is critical.
"You want to create a board of directors that gets on with each other, but also isn't afraid to challenge one another. You also need a good balance of technical skills, industry experience and personality."
Use a skills matrix
A skills matrix can help businesses identify where the gaps are and what skills a board needs to deliver on the business' strategy.
"A board needs to be able to deliver not only on a one-year strategy, but also long term so board members need to be honest about where their experience lies," Eliot said. "If they were an accountant 20 years ago then that's probably not a relevant skill set any more."
A skills matrix can help a business identify eight to 10 skills it needs at a governance level. You can then assess where the gaps are and plan how to recruit for those positions.
"It might be risk, strategy, audit, or industry experience you need. When you put these skills alongside your business strategy it can also help you identify what skills may no longer be required," Eliot said.
Review board performance regularly
An annual review of a board's performance can help you stay on top of board dynamics and make sure you are set up for success with the right skills around the table.
However, often the most effective boards are the ones who continually review their performance outside of the annual board review. They check in with each other at the end of each meeting and the Chair is constantly checking in regularly with their fellow Directors and CEO.
Eliot said either way, it often all comes back to understanding the business strategy and making sure the board is operating at the right level.
"I've noticed in appointing a lot of directors, establishing boards, and reviewing board performance, it's a mixed bag out there and sometimes people struggle to grasp exactly what strategy is.
"There is a tendency for boards to get too involved at an operational level. Board members need to be able to take a higher-level view, see the challenges and opportunities coming on the horizon and have the skills to help navigate the business through them.
"Particularly in the tech space, businesses can change within months, and you have to adapt very quickly as a director. Your strategy is almost a living document."
Board needs change over time
Setting term limits for board members is one way to ensure a board is always fresh. However, succession planning is crucial to prevent losing too many board members at once.
"It needs to be spread out over several years," Atkinson said. "People often ask me; how long should I stay on a board?
"If you feel fresh and you're adding value, that's a good sign. But if you're viewing the board meetings as a task you don't want to be involved in or skimming the board papers, you know it's time to retire."
Director terms generally last between six to 10 years. Businesses rarely see board members extend beyond that unless they are the owner.
"Directors also need to ensure they don't take on too many governance roles. It's important to think about the workload involved. There's a limit to how many roles you can take on and do them well," Atkinson said.
Bring diversity to the table
Businesses also need to ensure they have diversity around the table. But Atkinson said it is not a box tick exercise. Rather, it's about having diversity of thought.
"Whether it reflects the community or the client base or the purpose behind the business, having that diversity is what drives the conversation.
"Diversity is what challenges thinking on a board and enables conversations that are sometimes tough. If you don't have diverse representation at board level, then you can't raise these issues."
The right chair and mentoring
Boards also need a chair that can effectively draw out the thoughts of everyone around the table and ensure they have the right mix of experience. Using more experienced directors to mentor up and become board members is also an effective succession planning strategy.
The dynamic between the chair of the board and the company CEO is also crucial.
"As a CEO and as a chair, you're each other's alter ego," says Henri. "A chair who's never been a CEO or a senior leader may find it hard to foster the right dynamic with a CEO. It's about knowing what your roles and responsibilities are and where the boundaries are."