Big changes for incorporated societies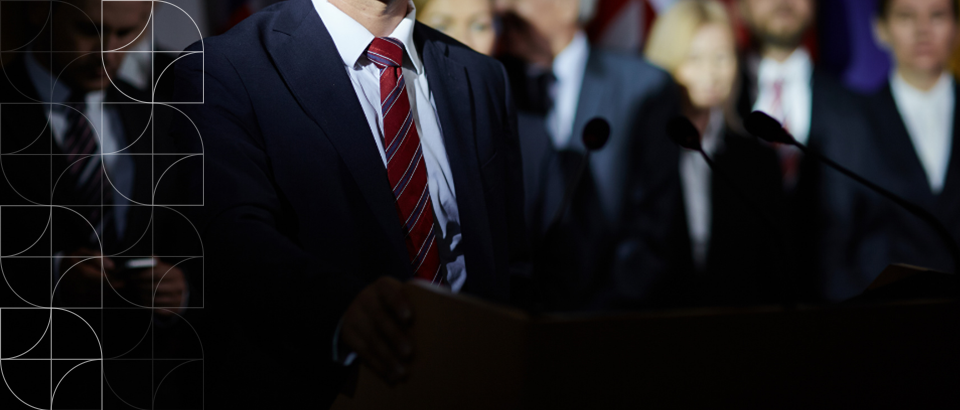 Big changes for incorporated societies
Wednesday 20 April, 2022
---
We have prepared a downloadable guide on the new Incorporated Societies Act 2022. To download this resource, please click here.
---

Big changes for incorporated societies
Everyone involved in the administration of an incorporated society will be breathing a sigh of relief as the new Incorporated Societies Act 2022 received Royal Assent on 5 April 2022. Previously, the law relating to incorporated societies was found in an outdated Act from 1908 and in case law, making it inaccessible, uncertain, and difficult to understand. The new Act creates a comprehensive framework for the governance and accountability of incorporated societies and their officers. Once the Act comes into force, societies will no longer be able to incorporate under the previous Act. Existing societies will have the option of re-registering under the new Act.
What is an incorporated society?
An incorporated society is a membership organisation that operates as a separate legal entity to its members. They are often called clubs, associations, or federations. New Zealand has an estimated 24,000 incorporated societies, including sports clubs, maraes, political parties, trade unions and animal welfare groups.
By becoming a separate legal entity, the society can sign contracts and buy or sell property in its own name. The benefit of this is that members are not personally liable for the society's debts or obligations unless they act unlawfully. Societies must be registered under the Incorporated Societies Act 1908 and act for a lawful purpose. Each society has its own rules and is managed through a committee and officers, including chairperson, treasurer, and secretary.
Requirements for an incorporated society
The principles guiding the new Act are:
Society members have a responsibility to hold the society to account.
Societies should have their members trust and confidence.
A society should self-govern.
The purpose of a society cannot be for the financial benefit of its members. 
Every society must have a constitution, which binds the society, members, and officers and contains the society's information and details on how it will operate. This includes membership, finances, a contact person, processes for changing the constitution, dispute resolution procedures, general meeting requirements, and which not-for-profit entity will receive their assets if they are liquidated or cease to exist. The constitution can be amended through general meetings or resolutions.  The new Act requires all members to give their consent to being a member of the society, and the minimum number of members has been reduced from 15 to 10.
Societies must keep accounting and financial records and register annual financial records with the Registrar of Incorporated Societies. The extent of the information required is lower for societies which have both income and assets less than $50,000 per year. Larger societies may need to have their records audited.
Officers' duties
Each society must be run by a committee with at least three officers. The principal officers of an incorporated society are the president/chairperson, treasurer, and secretary, although most incorporated societies will also have other officers that are specific to the society. Officers will now have similar duties to directors in a company. The duties are owed to the society and include:
Acting in good faith and the best interests of the society.
Exercising powers for a proper purpose.
Complying with the Act and the constitution.
Acting with care and diligence when exercising powers and carrying out duties.
Not engaging in activities that will, or are likely to, create a substantial loss to creditors.
Not undertaking obligations without believing on reasonable grounds that the society can perform them.
Officers can rely on information and advice that they receive when they exercise their powers and carry out their duties, provided that they are acting in good faith, make proper inquiry, and they have no knowledge that it is unwarranted to rely on the information and advice.
New offences
It is now an offence to make false statements, fraudulent use or destroy society property, falsify registers, records, or documents, operate fraudulently, dishonestly incur debt, and use the terms "Incorporated", "Inc", or "Manatōpū" to describe an unincorporated body. Penalties for offences differ, with the maximum being a term of imprisonment not exceeding five years and/or a fine not exceeding $200,000.  There are also fines up to $3,000 if a society fails to comply with the Act.
What do existing incorporated societies need to do?     
Existing societies will need to re-register under the new Act by applying to the Registrar of Incorporated Societies. Existing incorporated societies should consider:
Whether the society meets the requirements to re-register under this new Act.
Whether the society has a constitution that complies with the new requirements.
Whether all members have consented to being a member of the society.
Whether officers are aware of their duties and obligations.
Whether they have procedures for resolving disputes. Societies can use the dispute resolution provisions in the new Act or use their own, provided that they comply with the principles of natural justice.
Whether the society needs to change how it maintains financial records.
When will it come into force?
The Act will come into force once the Government issues an Order in Council.  Existing incorporated societies will have until the later of 1 December 2025 or two and a half years following the commencement of the new Act to re-register. Any existing society that does not reregister in time will cease to exist after that date.
The requirements of this new Act are similar to the Companies Act and aim to codify existing principles. If you are unsure of how this new Act applies to your incorporated society or what you need to do to re-register, our experts can help. 
---
Our thanks to Kate Steere for her contribution to this article.