Part 1: Introducing the Grocery Supply Code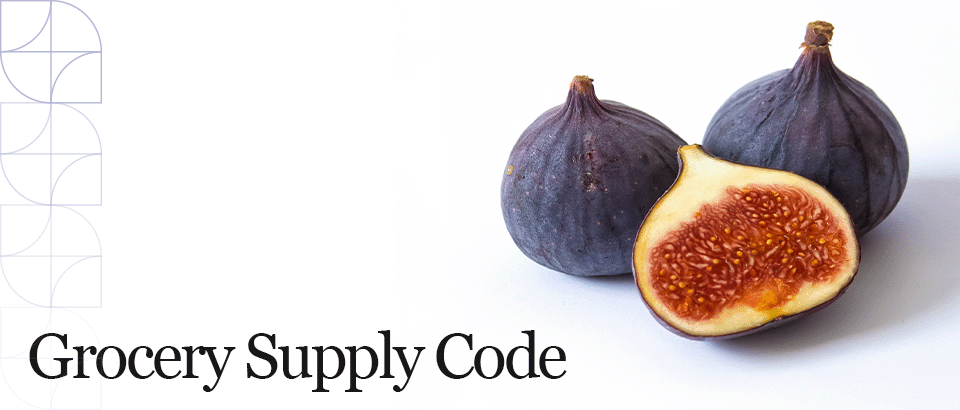 Part 1: Introducing the Grocery Supply Code
Thursday 16 November, 2023
---
Download Part 1: An introduction to the Grocery Supply Code Guide here 
---
The new Grocery Supply Code (Code) has come into force, and regulated grocery retailers have until 28 March 2024 to ensure their contracts are Code compliant.  
It's important that suppliers are familiar with their rights under the Code. The Grocery Commissioner, Pierre van Heerden, is committed to encouraging more choice, better pricing and better innovation in the market. He has pledged to "pull out the big penalty levers" to give the Code teeth to level the playing field.
This T|W Insights is the first in a three-part weekly series on the Code, designed to give insights into how the Code will work, and how it can be leveraged to inform commercial discussions.
In Part 1, we look at the structure of the Code, the grocery retailers the Code applies to, and outline what the Code does and does not do.
The overarching principle of "good faith" is discussed in Part 2 and there are some tips to keep in mind when negotiating supply contracts with grocery retailers.
Finally, in Part 3, we consider what is "reasonable in the circumstances" and how this new Code requirement can be applied in practice.

The Code sets out the 'rules' for how suppliers and grocery retailers must behave in their commercial dealings with each other. It attempts to level the playing field, but `hard bargaining' is still needed.
Who must comply with the Code?
All regulated grocery retailers must comply with the Code.
What the Code does and does not do
Remember:
In addition to the Code:
Suppliers still have all their contractual rights and remedies under their supply contracts with the grocery retailer, and the ability to enforce those in the event of a breach.
Suppliers may have recourse under the Fair Trading Act 1986 if they consider that:
the supermarket's 'standard form' grocery supply contract breaches the unfair contract terms regime,
the grocery retailer has acted unconscionably in trade, or
the grocery retailer has made false or misleading representations in the course of its commercial dealings with suppliers.
Next week in Part 2 we will examine how the principle of "good faith" underpins all behaviour set out in the Code and how it can be leveraged in commercial negotiations.  
If you have questions about the Code or would like more information, please get in touch with one of our experts below.