Growing Unicorns – NZ's changing start-up & VC landscape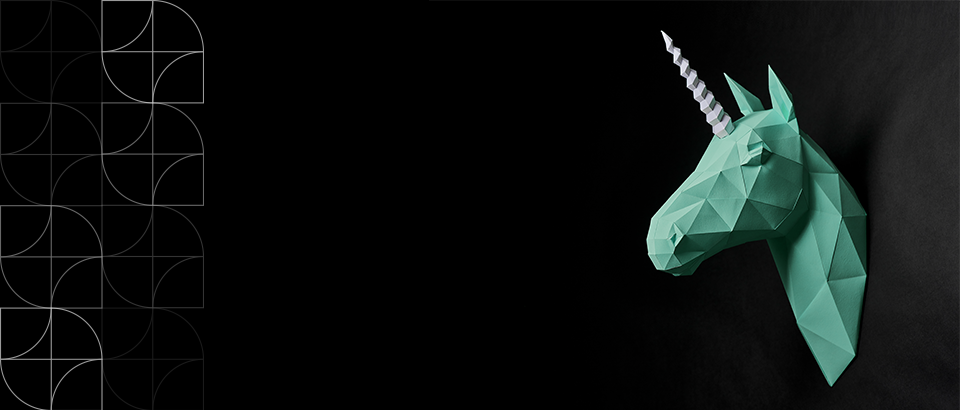 Growing Unicorns – NZ's changing start-up & VC landscape
Monday 3 April, 2023
Entrepreneurs are the commercial heart of New Zealand, and the start-up sector is poised for hockey stick growth. But right now, by international comparison, New Zealand remains in an emergent phase when it comes to how we support, fund, and develop new commercial ventures.
NZ hasn't had the enormous wealth from successful start-ups that many other countries, such as the US, Germany, the UK, Australia, Israel, and India, have enjoyed over the last 20 years.
But as a country, our ability to bootstrap ideas and disrupt stagnant industries has led to some remarkable success stories - some at or heading to unicorn status (>$1B market cap) and some possibly heading towards dragon status ($1B in a single raise).
These include Predict HQ, Timely, ArchiPro, AllBirds, Harmoney, Red Shield, Petlife, Soul Machines, Hnry, Crimson Education, Vend, Vital, Xero, Unleashed and Rocket Lab, to name a few.
We have seen hundreds of millions in exits, with more in the last five years than ever before. But there is an opportunity for NZ to scale that even more. 
As a rule of thumb, three out of every ten start-ups won't survive, two will do okay, three will do well, and one will become a unicorn – a billion-dollar company. New Zealand's challenge is to incubate and iterate more unicorns.
What's holding us back?
The New Zealand start-up sector is well-positioned for significant growth, but there are several things holding our entrepreneurs back.
The Downturn
The current economic downturn is driving venture capitalists to be conservative and carry out more cautious due diligence before investing. We are seeing an end to the 'easy money' of the dotcom era when there was a seemingly limitless supply of readily available capital.
Investors are now doing more homework and taking a closer look at whether the business is viable and could be profitable in the foreseeable future. Does it have a 5-year business plan? Does the businesses' strategic direction make sense? What are the strengths and values of its founders and key team members? People and emotion are playing an increasingly important role in investors' decision making.
With more checks and balances in place, the onus is on start-ups to get their house in order and demonstrate why they stand out from the crowd. Seeking the right advice is crucial. Fortunately, there is a wealth of accessible and affordable help now available.
Experience and awareness
Many early-stage companies don't have a firm grasp on how the VC process works or how to attract the right investors, particularly during seed, series A, series B, and series C funding rounds.
We have an opportunity to grow founders' awareness of venture capital and private equity by making it easy and affordable for them to access information, support, and advice.
Misconception
We also need to challenge some of the preconceptions and stereotypes people hold about venture capitalists and demonstrate the valuable role these people play in helping entrepreneurs and our economy.
Gone are the days when investors were out to beat founders down, and exercise control as quickly as possible. To be successful in venture capital today, investors understand the need to be a founder-friendly partner who can invest, incubate, and incentivise their entrepreneurial partner. However, more recently, we have seen the balance swing back slightly towards investors.
Venture capitalists recognise that terms need to be favourable for all parties. They understand the need to preserve incentives for founders, typically through a healthy shareholding.
Attitude
A lack of ambitious aspiration also hamstrings many Kiwi entrepreneurs. Many are quite happy to sell out for $20-30 million, buy their bach, boat and BMW and retire early – what some call the 'Triple B' aspiration. You must be pretty extraordinary to be the leader of a billion-dollar unicorn. But the reality is many institutional VC investors don't want a company to just do well. They want unicorns.
Market growth & maturity
The venture capital landscape has changed over the last four to five years, which has been influenced by a few material things. And it's been good news for start-ups.
In 2002, the New Zealand Government issued funds through New Zealand Growth Capital Partners NZGCP, making $300 million available to the start-up market. This was a real tonic for the sector and made it easier for start-ups to find investor money in New Zealand, rather than looking offshore.
At this stage, there were no venture capital funds in New Zealand. Today, we have more than 65 active funds, which has seen investment in the early start-up market grow by more than five times over the last 20 years.
The NZGCP fund gave the market time to grow and mature to the point where it is now self-supporting.  The influx of international funds that have come into New Zealand combined with investment by homegrown funds demonstrates the durability of our start-up ecosystem.
Our talent and innovation will continue to be drawcards for foreign VCs, as will our high education standards and 'no corruption' status.
We have seen several large venture capital funds mature from a typical initial size of say $10 million fund size to up to $250 million. They now have cash to reinvest and appreciate the benefits of their previous experiences, particularly during tough times.
The need for 'Smart Money'
While venture capitalists are looking for the right start-up, what should start-ups be looking for in their VC partner? We call it 'smart money'.
Knowledge & connections: VCs with a deep knowledge of their particular sector. Think of someone who can facilitate connections with suppliers, help recruit the talent the business needs, and offer structured training and support.
Deep pockets: VCs with deep pockets and the ability to help with follow-on funding. This could be through their own fund or other funds they can tap into. As we head further into an economic downturn, start-ups will need larger cheques at later stages, and funds to tide them over to the next round.
People first approach: VCs who know how to put people first and can help avoid founder burnout. Successful VCs understand the importance of putting people first. Forget the accounting and finance metrics. It's all about the people - looking after them is not just the right thing to do, it's good business.