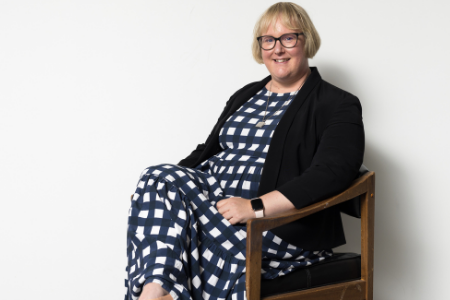 Qualifications : LLB (Hons), University of Waikato, BRP (Environmental Policy and Planning), Lincoln University.
Jill is an environmental, resource management and public law specialist assisting clients with plan changes and reviews, designations, and resource consent processes.  Jill has worked for a broad range of clients from local authorities, central government infrastructure and housing agencies, retirement villages, property developers and businesses.
With over 15 years' experience in large national law firms, Jill has extensive experience in nationally significant projects, legal due diligence, complex plan reviews, and has assisted clients through several alternative consenting processes, including the special housing areas processes and Boards of Inquiry.   
Areas of expertise
Contamination Issues

Designations

Environmental Due Diligence

Heritage Processes

Infrastructure and Procurement

Plan Changes, Variations and Plan Reviews

Resource Consents

Resource Management Act (RMA)

Rural Environmental Issues

Urban Planning and Development

Local Government Advisory

Judicial Review Proceedings

Public Private Partnerships

Council Hearings

Development Contributions

Appeal Hearings

Dispute Resolution and Mediation

RMA Compliance and Enforcement

Public Law

Infrastructure development
Professional history
Tompkins Wake 2022 - present
Bell Gully 2018 - 2021
Chapman Tripp 2011 - 2018
Simpson Grierson 2006 - 2011
Other Credentials
Member of the national committee of Te Kahui Ture Taiao the Association for Resource Management Practitioners (RMLA). 
Assisted the NZ Transport Agency in obtaining a designation and related resource consent approvals for a national roading projects

Seconded to Transpower NZ, working in the legal team assisting with a full range of resource management matters

Appeared in High Court judicial review proceedings

Assisted clients to resolve appeals against proposed plans and plan changes, including attendances at mediations, and appearances in the Environment Court

Assisted clients to draft and review plan provisions, in particular for greenfield development, urban expansion and rural subdivision

Assisted a local authority client to obtain the required resource consents to construct a trunk wastewater pipeline (including a submarine component). This project also involved obtaining authorities from the Historic Places Trust

Assisted clients to pass private bills through Parliament. This included assisting with drafting the bill, preparing and reviewing submissions to select committees, and drafting supplementary order papers, and

Assisted clients with obligations under the Local Government (Auckland Amendment) Act and advised on the re-organisation of the Auckland governance structure.