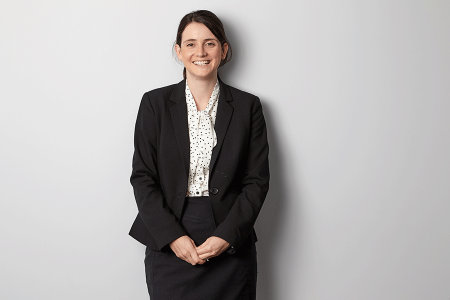 Qualifications BA, LLB (Hons), University of Auckland.
---
Helen is currently on parental leave. Please contact Eden Rogers for an alternative lawyer in her absence. 
---
Helen is a senior associate in the dispute resolution team at Tompkins Wake. Helen specialises in family law, including relationship property disputes, claims against estates and trusts, spousal maintenance, contracting out and separation agreements, parenting disputes and domestic violence.
Helen completed her law degree at the University of Auckland in 2012.  She graduated with Law (Honours) in 2013 and received the Dean's Award for Academic Excellence.
Helen is a regular contributor to the New Zealand Law Society Family Advocate, a quarterly, nationwide publication.
Areas of expertise
Child Support

Dissolution (Divorce)

Relationship Property Disputes

Spousal Maintenance

Relationship Property Agreements

Contracting Out/Pre-Nuptial Agreements

Parenting/Care of Children Disputes

Family Violence

Trust and Estate Litigation

Family Protection Act Claims
Other Credentials:
Doyles Guide, Rising Star, Family and Relationship Property, 2023
Helen is a committee member of the Auckland District Law Society Family Law Committee
Helen is also a member of the NZLS Family Law Section and a regular contributor of articles for The Family Advocate.
Helen has written the following articles for the Family Advocate:
'On the horns of a dilemma' The Family Advocate, Autumn 2018, Volume 19, Issue 3
'Parents demand repayment of loan on breakdown of daughter's relationship' The Family Advocate, Autumn 2017, Volume 18, Issue 3
'Interim maintenance orders - how many can the Family Court make?' The Family Advocate, Winter 2017, Volume 18, Issue 4
'Court of Appeal: $1 million sufficient provision for daughter' The Family Advocate, Summer 2017, Volume 19, Issue 2
'Cross-examination in an interlocutory application in the Family Court' The Family Advocate, Summer 2017, Volume 18, Issue 2