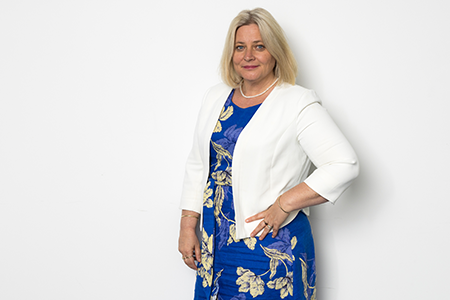 Qualifications : LLB (Hons), LLM (Applied Law), University of Waikato.
Cheryl represents clients in a wide range of disputes, but specialises in family law, particularly relationship property, settling property matters, and contracting out agreements. Cheryl also represents clients in Family Protection Act and Will disputes (challenges to Wills and claims against estates).
Law is a second career for Cheryl having over 25 years-experience in accounting, finance, and taxation for small to medium sized enterprises including being owner/operator of her own tax agency for over 18 years. Her accounting experience includes audit, due diligence, business planning, taxation compliance and financial structuring. Cheryl also holds a post-graduation certificate in Accountancy. 
Cheryl enjoys working with clients to ascertain the best strategy to deal with their legal problem. She looks for practical solutions, focusing on resolving disputes before they escalate. Cheryl's accounting background provides her clients with the added bonus of Cheryl's expertise in financial matters, especially where relationship property disputes include a family business or trust. 
Areas of expertise
Dissolution (Divorce)

Relationship Property Disputes

Trust Litigation and Dispute Resolution

Relationship Property Agreements

Contracting Out/Pre-Nuptial Agreements

Protection of Personal and Property Rights (PPPR)

PPPR Act applications (capacity issues)

De Facto Relationships

Appointment as Welfare Guardian

Appointment as Property Manager

Estate Litigation and Dispute Resolution