Tompkins Wake appoints two new Partners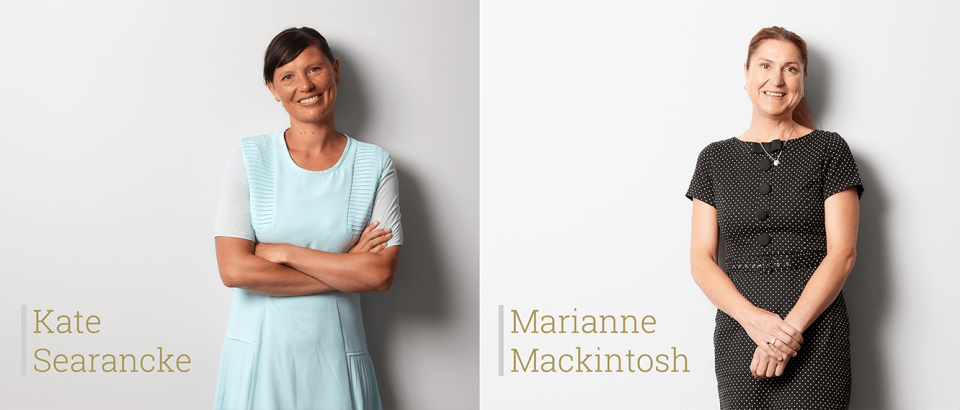 Tompkins Wake appoints two new Partners
Monday 2 July, 2018
Leading New Zealand law firm Tompkins Wake continues to genuinely build diversity within its culture with the appointment of its two latest partners.
Marianne Mackintosh and Kate Searancke will take their places at the partnership table from July 1 (subject to completing NZ Law Society requirements).
Chief executive Jon Calder says the appointments take Tompkins Wake's women partners to seven and total partners to twenty. "We're delighted to have two genuine specialists, with strong reputations and demonstrated expertise in their respective fields joining the Tompkins Wake partnership" says Calder.
Marianne Mackintosh is a specialist in environmental and resource management law, with a particular interest in freshwater management and coastal and oceans policy and law. She holds a Bachelor and Master of Laws from Waikato University and an MPhil (international environmental law) from Nottingham University in the UK.
Mackintosh has more than 10 years practice in environmental and resource management law, prior to which she held academic positions at the University of Wales, where she specialised in environmental law and policy. She has represented local authorities in the central North Island on major plan review projects and provides strategic and consenting advice to local authority and agribusiness clients throughout New Zealand, including some of the country's largest corporate farming businesses.
Commercial lawyer Kate Searancke is also a Waikato University graduate (BA, LLB) specialising in commercial property transactions.
On the Tompkins Wake team since 2014, she works with developers and investors across their commercial property portfolios.
Of Ngati Maniapoto descent, Searancke is strongly focused on the Maori community, actively engaged with her own iwi. She represents her hapu Ngawaero on Waipa District Council's consultative committee Ngai Iwi o Topu Waipa. Before joining Tompkins Wake, she worked at Bell Gully in Auckland and Blake Dawson in Sydney.
Tompkins Wake Chairman of Partners, Phil Taylor, says "The appointment of Marianne and Kate as partners reinforces Tompkins Wake's commitment to excellence and both bring the skill, experience and attitude that makes both the partnership and our firm highly successful."