From summer intern to Tompkins Wake Partner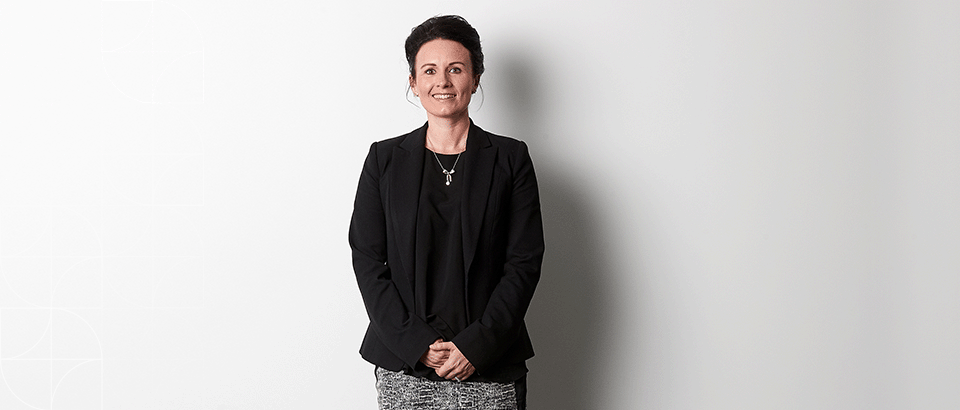 From summer intern to Tompkins Wake Partner
Monday 4 April, 2022
Tompkins Wake is about to reach 100 years of legal practice. Think about that number. One hundred years of sustained excellence and unbroken trust with clients.
To maintain this succession, Tompkins Wake have continually attracted the right people and elevated them to the most senior positions.
People like Karina McLuskie.
Legal Nous Spotted in 7th Form
Karina joined Tompkins Wake straight from university in 2009. She had done a previous stint with the firm as a summer intern, and the partners, having recognised her talent, offered Karina a starting position. Thirteen years later, Karina's value is being formally acknowledged with her ascension to partner at Tompkins Wake.
Interestingly, the first person to spot Karina's legal potential was her 7th form English teacher. In her final year, Karina had decided to pursue teaching as a career, but Mrs Dench intervened. Karina recalls the conversation.
"I had my mind set on being a teacher, but Mrs Dench took me aside and told me she felt I was more suited to law. She said I had the smarts and the personality for it. That was enough to push me in the legal direction."
Colleague Support Was Key
Since joining Tompkins Wake, Karina has specialised in employment law. She credits her development to the culture of autonomy within the firm, and the quality of people who make that culture possible.
"The reason I've stayed so long is because of Mark Hammond, my supervising partner. Even as a junior, he gave me autonomy and trusted me to take responsibility for the matters I was working on. That's not always the case in a lot of law firms. When grads come in, a lot of seniors refuse to hand over responsibility. That makes it hard to grow.
"Mark was the opposite. He trusted me and supported me when I needed it. All the seniors at Tompkins Wake do the same. I think that's why our firm always has the talent to excel."
Work-Life Balance A Rarity Achieved
There's another cultural difference at Tompkins Wake.
Law firms have a reputation for 'churning and burning' young talent, of demanding such high levels of output, work becomes all-consuming. Karina has seen this corrosive dynamic.
"Law firms talk about achieving a work-life balance, but I'm not convinced many achieve it. It's the hardest cultural shift to make. But Tompkins Wake has made it. We're now at the point where we breathe our values. We live them.
"You could see it clearly during the pandemic. The senior partners made it very clear that our families are the most important thing, that they come first. And they make sure we practice law in a way that's healthy for everyone.
"I see the family dynamic up close in my own team. Many of our employment team is made up of parents with pre-schoolers. I have two kids of my own. The reality is children get sick and life gets messy. When things happen, we jump in and help each other out to ensure our clients are seamlessly looked after.
"There's a genuine culture of care at Tompkins Wake, and my job as a new partner is to protect this working way of life."